Sacramento School Beat trains teens to bring news of schools to students, staff and families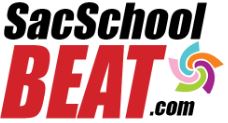 Akshaj Mehta, Natomas Pacific Pathways Preparatory
June 13, 2023
Sacramento School Beat, funded by the Sacramento County Office of Education, trains local students in news reporting and writing, a response to budget cuts that have eliminated many journalism programs in area high schools. 
The Sacramento School Beat produces an online newspaper that features articles researched and written monthly by student reporters from across Sacramento County. Students meet monthly for training and consultation with the writing coaches and copy editor. The reporters are paid a $1,200 stipend at the end of the school year if they complete 10 stories. 
Some https://sacschoolbeat.com/ stories are republished by professional media outlets, such as N Magazine. 
Steve O'Donoghue started Sacramento School Beat and is the program's coordinator/director.
"I started the program because journalism was eliminated in lots of schools," said O'Donoghue.  "When an education law called No Child Left Behind was passed, that law ranked schools by test scores, and if you didn't score well, then the incentive was to add remedial classes and eliminate electives, like drama, music, art and journalism." 
O'Donoghue conceived of the program in 2019 and launched it in 2020.
"In 2019, I had a conversation with Louis Freedberg, who was running https://edsource.org/ at the time," said O'Donoghue, who also serves as a writing coach for the program. "We both were bemoaning the fact that there were fewer reporters covering the schools . . . We believed that high school students could do this. He and I both believed if you trained high school students they could cover their own school and district," said O'Donoghue.
Karl Grubaugh also is a writing coach and adviser to the program, with 2022-2023 being his second year.
"I taught and advised journalism for 25 years of my almost 40 years in K-12 education and college classrooms before I retired, and I felt like I still had something to offer," said Grubaugh. "So when Steve asked me to jump in, I was happy to throw my hat in the ring."
Grubaugh has seen growth in the students in his two years with the program, including a greater ability to frame stories.
"I love seeing the growth that happens, the same way I saw it happen in my own journalism program," he said. "Students start off with very little to no experience,  and by the end, they're much more comfortable with everything it takes to report and write a story…They're better at framing a story, and so they spend less time figuring it out and more time doing it."
Tom Dresslar, copy editor for Sacramento School Beat, has also seen significant growth in the students.
"Our Sac School Beat reporters are smart, motivated, high-achievement kids," said Dresslar. "I have been amazed at how well they have met the challenges of our program, given all the other balls they have to juggle in their academic and personal lives. They have responded well to critiques of their stories and shown a desire to improve."
Jack Fedor, a senior at Natomas Pacific Pathways Prep High, has been a Sacramento School Beat reporter for two years. He said he has grown as a student journalist.
"It has been helpful being a part of SSB for 2 years as I have learned a lot of useful skills and I have been able to cover a lot of stories which I have not been able to cover before," said Fedor. "I feel like my skills of covering more complex stories fully has improved because of the training and ability to write stories in the program."
Fedor said he joined the program to extend his reach in journalism beyond his school.
"I decided to be part of the program so I would be able to write about stories which were not only associated with my school," he said. "I have seen the program change toward covering more national topics in local schools rather than just topics at local schools in the past two years."
Kaili Jiang, another in the program, talked about the challenges of being a Sacramento School Beat reporter, including writer's block, time management and more.
"I've faced writer's block, which is typical for any writer," said Jiang."I would take multiple days to think of a topic to cover for the month, and when I had all of my sources, I would hesitate to begin writing, as I didn't know how I would weave through the sources and questions."
She said she joined Sacramento School Beat because of her passion for writing.
"I decided to be a part of the program because I have always enjoyed writing, whether it was fiction stories or even writing informational essays for school," said Jiang. 
The skills students acquire and improve in the program are valuable in careers beyond journalism, said O'Donoghue. 
"The big benefit that research has shown (is) that students that do journalism in high school improve critical thinking and writing skills," he said. "They learn how to analyze and how to document, and attribute information. It helps them in college work and careers that aren't journalism per se." 
These thoughts were echoed by Dresslar.
"The ability to gather information, read and analyze that information, and write about it in a way that makes it interesting and understandable – those are valuable skills and increasingly rare in the workplace," he said. "Those are the skills I want our students to take with them from the program, because those skills will take our students a long way," 
Dresslar has a background in journalism and state government.
"I had recently retired after 13 years in journalism and another 18 years working for the Legislature, statewide elected officials and California's financial services regulator," he said. "I wanted to keep the juices flowing, so to speak, and helping kids learn a craft that I love and built two careers on seemed like a perfect fit." 
As a student journalist who has participated in the program for the past two years, I have seen growth in my writing. I have learned to look at stories from a more nuanced perspective, covering stories I never thought would be newsworthy before. The most striking example would be when we returned to campus in full force in 2022, and I wrote a story about the usage of paper in schools, and how it's increased/decreased.

The skills I have learned in the program – interviewing skills, talking to sources, creating a cohesive story from interviews and background information, and managing deadlines – have not only made me a better student journalist, but a more successful writer as well.
There is no other program in the area that compares to Sacramento School Beat. Because the articles are all produced by students, reading the stories brings a sense of familiarity. The program shows how much of an impact student journalists can make, not just on their school, but the greater Sacramento area as a whole.