Petito disappearance highlights contrast to Native American women 
Missing and murdered Indigenous women (MMIW) becomes local movement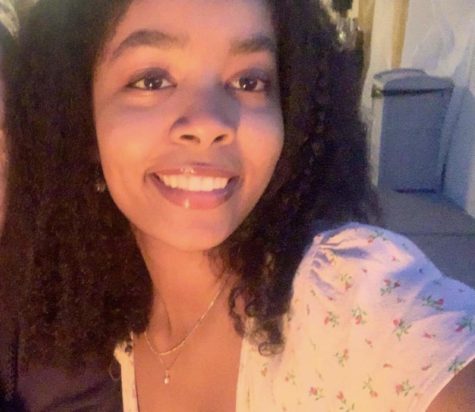 More stories from Solomae Getahun
The disappearance and murder of Gabrielle Petito this fall sparked an acknowledgement of Native American women who face this reality far too often with little to no media coverage.
Gabrielle Petito, 22, traveled to national parks with Brian Laundrie, her fiance. From New York, Petito and her boyfriend left in July for their cross country, four month trip. 
Petito was reported missing on Sept. 11 after she did not return from the trip with Laundrie, who disappeared after getting home to Florida alone. Her remains were found later in a national park located in Wyoming. The FBI ruled the death a homicide and authorities reported that she died from strangulation. 
People across the nation are making efforts to bring awareness to Petito's case. On the other hand, many young activists in Sacramento such as members of C.K. McClatchy High School's Brown Issues Club have taken considerations of missing and murdered Indigenous women (MMIW) to campus and social media. 
According to a 2016 study by the National Institute of Justice, 1.5 million Native women have experienced violence, including sexual abuse, and that women on some reservations face murder at a rate more than 10 times the national average.
Part of the long list of MMIW is Angela McConnell (26), a woman from Central Valley who was found brutally killed in September of 2018 along with her husband, Michael Bingham (31). They were both found dead on undeveloped property in Shasta County. This case of double homicide gets little to no recognition by the media and many similar stories rarely go heard, whereas Petito is making national headlines.
According to Sacramento News Review, Sacramento is the city with the second highest numbers of missing Native women in California. With the large population of Native people who live in the Sacramento Valley, there is a lack of investment and resources to help the Indigenous community stay safe.
Organizations such as Sacramento's Native Sisters Circle work to combat this; they talk to youth, discuss with family members of MMIW, and state what they would like from the city in order to protect women among them and move forward. They fight to end the fact that indigenous women are neglected from the media and break America's prevalent, cultural habit of lacking care for these women.
A report regarding Wyoming (where Petito was found dead) revealed that at least 710 Native Americans had been reported missing from 2011 to 2020. The homicide rate during this time period was 26.8 per 100,000 Indigenous people, which is eight times higher than that of white people.
Juju Moreno, a Native American student at C.K. McClatchy High School and member of Brown Issues club, shared her thoughts on the Petito case. 
"I felt bad she went missing, as I can relate to that as a Native woman, but the amount of news over it was unfair when you consider the amount of indigenous folk that go missing all the time. We have the highest percentages of missing cases but no one seems to care or put it on the news," she said. 
Moreno also said there is ongoing concern for indigenous women being sex trafficked in Pipeline 3. This proposed pipeline in Alberta, Canada would bring about a million barrels of tar sands per day to Superior, Wis. and not only pose serious environmental risks, but also go through tribal lands. Moreno said the media focusing all of its attention on one white lady leaves others out and does not allow for more pressing issues to be heard. 
She would like to see more effort being put into Native women's cases and the word being spread at a much higher rate than it currently is. 
When asked what she thought would happen if she were a victim of violence like Petito, Moreno said she lacked faith in the system to bring her justice. 
"No one outside my personal circle would care. SacPD does not do the best when missing cases are reported for women in general, let alone indigenous women."
Paul Corey, another member of the Brown Issues club, said he thinks Petito's subsequent identification has caused law enforcement and the media to pay even less attention to MMIW than they usually do. 
Corey said he would like to see the attention to Petito's case reciprocated for Native women, who have commonly faced similar realities for the past 500 years and continuously go ignored. 
 "Missing white woman syndrome is real and made clear with cases such as these. Ms. Petito instantly became a sensation,." he said. 
Leave a Comment
Donate to Sacramento School Beat
Your donation will support the student journalists of Student Education Reporter program. Your contribution will allow us to hire more student journalists to cover education in the Sacramento region.
About the Contributor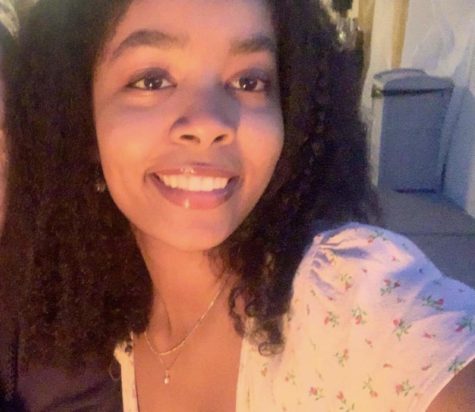 Solomae Getahun, Reporter



My name is Solomae Getahun. I am a Junior at C.K. McClatchy High School and am interested in journalism because I get to bring awareness to stories...