The Umoja International Academy campus has a more liberal dress code this year, highlighting the perspective that school clothing choices should be between students and their parents – with little faculty involvement.
The school has a long history of strict dress code policies, dating back to uniform requirements, and protests by students in years past.
Last year, students were unable to wear conventional clothing items such as tank tops, pajama pants, or even durags – a garment that historically represents cultural pride within the Black community. 
Although these rules were provided to all students at the beginning of last year, they were not always enforced by faculty. 
Story continues below advertisement
"Admin eased back on the dress code, not formally but informally," history teacher Peter Batkin said.
For the 2023-24 school year, the dress code is more lenient. Students are permitted to wear garments such as halter tops, spaghetti straps and headwear that does not cover the face. 
"It's an ideal Umoja where, you know, kids are happy they're in school, they're engaged in classes," assistant principal Philip Brann said.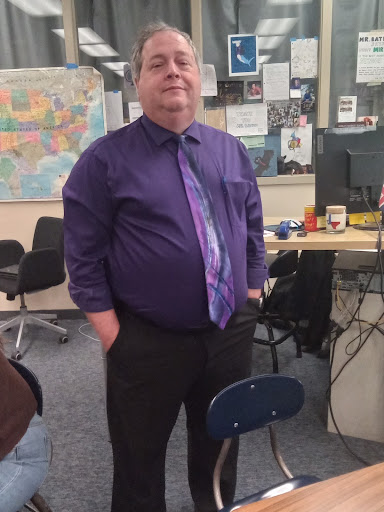 "I think white shirts, professional dress shirts, look stupid," Batkin said of dress policies dating back to 2001, when uniforms were a requirement. He said he prefers an environment where students can dress comfortably. 
Brann said the most recent change in the Umoja dress code was initiated because of input from students and parents – as well as other schools that relaxed their dress codes. 
 "It was just a domino effect," Brann said. "Why have the rule, if you can't enforce it?" 
Brann said it has been a struggle finding a balance for more conservative families. He described the old dress code policies as an "uphill battle" between students, families and faculty.