From moody teens on their phones to kindergarteners who refuse to sit down after playtime and read "Cat in the Hat," all parents face struggles when it comes to the school year . But he challenges for home school parents can be unusual and especially challenging.
According to the U.S. Census, after the pandemic struck in 2020, nearly 93% of students in the United States found themselves stuck at home, with little or no knowledge of how to deal with being both parent and teacher and the looming sense of isolation surrounding themselves and their children.
Three years later, by the time the pandemic's effects waned, the damage had been done. Not only to the economy and human connections, but also to the many forms of education that gained popularity during the pandemic. 
According to the National Home Education Research Institute, in 2019, only 2.5 million people in the United States and 196 million people worldwide were homeschooled. In 2023 that number rose to 4.3 million in the US and more than 300 million homeschoolers worldwide.
Story continues below advertisement
And so there are more and more parents who are jumping into homeschooling and many are asking how to start the homeschool year off right.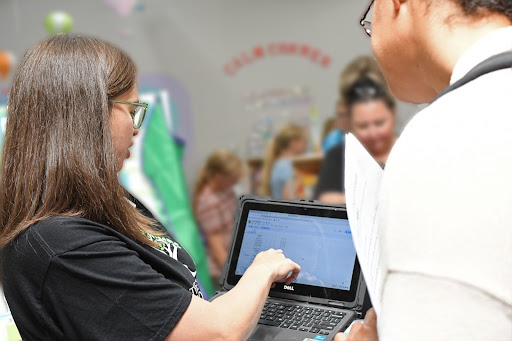 "Planning, planning, planning," said Imen Chaouachi, who has homeschooled her children for nine years. Chaouchi started homeschooling her first son when he was in the fourth grade. Along the way she homeschooled her second son, who is currently a high school junior, and her youngest son, who just started third grade. 
In a survey done by a Cottonwood School student of parents whose children are enrolled in charter schools in Sacramento, 41% of home school parents, students and educators think planning is the best way to set the tone for a successful school year. 
"Having that all in a good, organized way in your homes, that would start you out really strong," said Michelle Brandt, a homeschool teacher at the El Dorado Hills-based Cottonwood School. "Without planning my year out, I feel very disorganized." 
On the other hand, many homeschooling experts say that having too rigorous of a schedule can turn into an even bigger problem.
"They need to relax, to put it in the nicest terms," said Cottonwood Charter School lending library specialist Gabrielle Tuma. "Parents in July were already freaking out because they didn't have curriculum picked out, they didn't know what they were doing, and the thing is … no one knows what they're doing." 
Tuma said homeschoolers who are new should know that no matter how long parents have  been homeschooling, the beginning of the year will always be a hectic time.
According to Psychology Today, as many as 60% of parents feel burnout by the first two weeks of school. What can be done to help parents who are experiencing symptoms of burnout such as stress and exhaustion? 
"Give yourself grace," Cottonwood homeschool teacher Ruby Cook said. 
Cottonwood online high school social studies teacher Kyle Lutkemuller said it's important for parents to realize that problems in homeschooling are rarely a code red.
"Just remember that in homeschool there (are) no emergencies," said Lutkemuller, who also advises Cottonwood's National Honor Society. 
Cottonwood's Amy Frydenland, who serves as the school's director of instruction and assessment, has seen many parents terrified of doing something wrong.
Parents should "really breathe and remember that they're parents first, and they know their kids best," Frydenland said. 
A study conducted by the NHERI showed that 98% of homeschooled students participate in an average of five extracurriculars but – according to Gitnux education statistics – only 57% of students who attend brick-and-mortar schools are part of an extracurricular activity. The potential outcome from being so involved outside of classes? According to a study published by the Journal of Epidemiology and Global Health, doing multiple extracurricular activities can be associated with stress and burnout.
The best way to make sure a student doesn't get burned out, said Cottonwood student Habiba Mohamed, is to "take things slow."
Former social emotional learning coordinator Lupe Arroyo said school can be challenging for "both kids and parents," and it's important to take a collective deep breath before the year begins.
"Get used to school, ease in, understand that there are going to be challenges in the year and that's OK," Arroyo said.
Another way to ease students into the new school year is by making it fun. 
"We also always start off the year with an amazing pancake breakfast in the shapes of the year the kids are going into," homeschool mom Saralynn Downing said. "They love it. I love it. It's tradition."  
Junior high re-imagine, strive and elevate program teacher Theresa Herning said it is crucial for parents not to listen to those who say that homeschooling is not a good option.
"Remind yourself who you're doing this for," Herning said. "Don't listen to the relatives that say, 'Oh what are you doing, you're going to ruin your kids.' If you listen to your kids and you trust the process, their homeschool years will be some of the happiest years of their lives."