Whether it's writing, rhyming or shining with custom shirts, any class or event involved with Sacramento Area Youth Speaks (SAYS) makes a lasting impact on student and staff participants. 
The local organization founded in 2008 at UC Davis serves schools in 11 districts in the greater Sacramento area. Its mission is to "elevate the voices of students as the authors of their own lives and agents of change." SAYS works to improve literacy skills that will aid students through their professional and personal lives. 
SAYS has weekly workshops throughout Sacramento-area schools hosted by a trained SAYS Teaching Artist/Poet-Mentor Educator, and delivers experiences that "are interactive and are based upon best practices in literary arts, hip-hop, and spoken word performance poetry," according to the SAYS website. 
Students attest to the program's positive impact. 
Story continues below advertisement
"SAYS made me more confident in my writing," Inderkum High School ninth grader Noelle Miller said. "I learned to openly speak my truth. My confidence improved with my speaking skills because SAYS let me know I could just be myself." 
Discussing the quality of the writing workshops, Miller said, "The SAYS mentors unlocked my good ideas and improved my pieces, their writing exercises and prompts engaged me." 
Inderkum sophomore Ashea Noguera-Arunga called SAYS a resource that "makes for a better learning environment" and gives students "an after-school activity to look forward to where you know you're not alone and have a place to speak freely." 
Noguera-Arunga also said she believed "all Sacramento schools would benefit from having SAYS."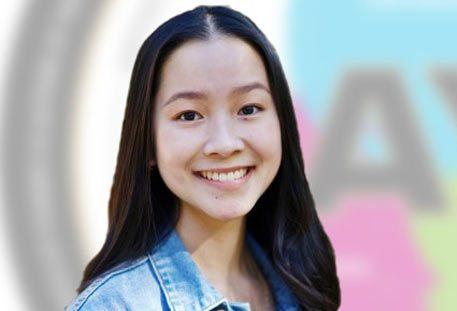 SAYS Alumni, 2021 National Youth Poet Laureate, and Mira Loma Graduate Alexandra Huynh
In some cases, SAYS participants have achieved national prominence. In 2021, SAYS alumni Alexandra Huynh was named the National Youth Poet Laureate after becoming the Sacramento Youth Poet Laureate through the program. 
Students get to showcase their literary work at SAYS events, along with social media postings for larger competitions and displays. 
Te program is rooted in student support, and SAYS staff make strong connections with youth while reaching out as mentors and allies. 
"I felt like I could talk to the program teachers and staff and share pieces that touched sensitive topics," Miller said. 
SAYS also highlights slam poetry.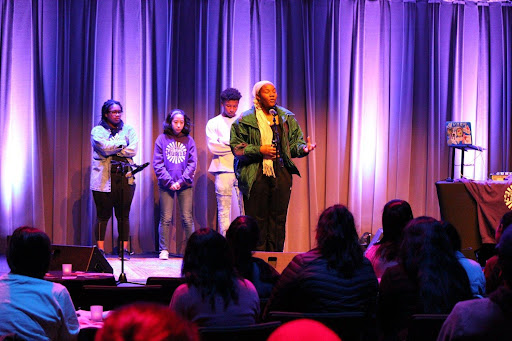 Members of the 2023 SAYS Slam Team performing at Herbst Theater, San Francisco 
Amia Baptiste, a SAYS alumni and Grant Union High School graduate, said, "Slam poetry is different because language-wise you're freer to move around and that lets you bring your message alive to the audience."
The slam poetry workshops, Baptiste said, also "taught me how to work a crowd, and what kind of things people will react to. It just gave me a new perspective on how you can perform your poetry along with different ways to do it."
Noguera-Arunga called SAYS "an amazing experience" that can "open doors" for creative students. 
Noguera-Arunga said, thinking back on her participation in a national slam poetry event over the summer, "SAYS has given me the ability to finally open up and be courageous about my life's work."