Technology not a cure all say both students and teachers
Pandemic illustrated how technology can't solve lots of problems, especially in situations like education where human-to-human interface is vital.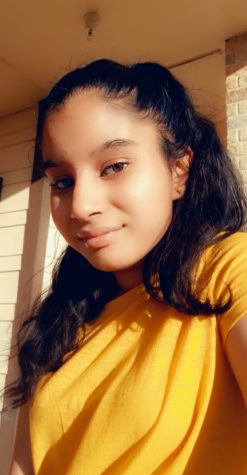 More stories from Parneet Kaur
At Pleasant Grove High School, students and teachers say technology provides educational benefits, but also has drawbacks that have become more apparent, and advantages that may not be available to all students.
During the 2020-2021 school year, as the pandemic's fallout hit schools, PGHS students got a taste of virtual school and classes. The use of technology increased, and so did its pull on students' attention. As the 2022-2023 school year started, teachers noticed many students were not doing well in class because of the interference of their devices. 
Melanee Ramos, a Math 1 and 2 teacher at PGHS, said technology is useful but in limited use. "Technology has made student learning more efficient," she said.
As an example, Ramos said, "I've seen that some of my students write essays for English on their chromebooks. This allows them to (I would think) write more than if they were to write everything by hand."
When asked about the challenges students face with technology, Ramos said, "I would think that relying on technology for assignments makes it difficult for students to finish their work if the wifi is not working."
Research shows excessive screen time on devices can harm students' mental health.
In addition, many students may not have access to the technology they need to help them with their school work.
Ramos also said that during distance learning many teachers could not determine if students were actually learning.
"Yes. It's for sure been a problem especially during distance learning (2020-2021)," she said. "Teachers could not accurately figure out if students were learning/remembering the material . . . (That) made it especially more difficult for the year after distance learning, since a lot of students admitted to cheating throughout that year."
Ramos said she controls students' access to their phones in the classroom to prevent what she called "tech interference" with learning. But she noted she can't address all the problems associated with technology.
"Assessments are on paper and phones are put at the front of the room so that I can assess students' learning accurately," she said. "There is not much I can do about the cheating that happens at home. I know there's photomath and other math apps to 'help' students."
Faith Seto, a sophomore at PGHS, said students should be able to use technology because it can help them succeed at school. But she worried about students becoming too dependent on their devices.
"Many students are tied to their phones and just can't seem to put them down," said Seto. "Phones are also scientifically proven to be just as addictive as drugs and some people fully immerse themselves in technology and are not able to properly perform in class."
Seto said teachers and students should use technology in a way that maximizes its benefits and minimizes its pitfalls.
"I think in some ways technology can create a great barrier between a student and their studies but it also opens up for many opportunities and helpful options for a student," she said. "It just needs to be monitored and used well."
Leave a Comment
Donate to Sacramento School Beat
Your donation will support the student journalists of Student Education Reporter program. Your contribution will allow us to hire more student journalists to cover education in the Sacramento region.
About the Contributor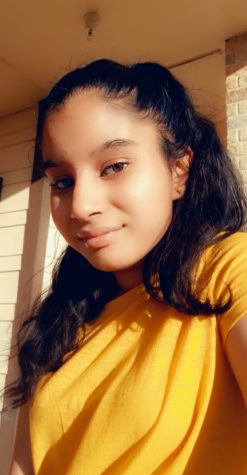 Parneet Kaur, Reporter
I am a student at Pleasant Grove High School in Elk Grove.