BSU is the place where you can connect with other Black people at C.K. McClatchy
Every year, C. K. McClatchy High School holds an annual club rush. One of the clubs presented this year was the BSU, also known as the Black Student Union and Black Students United. What goes on with this club that has three names and more than 30 members?
"BSU is a place where you can connect with other black people obviously. You don't just form friendships, you form lifelong connections even, and you can talk about issues that you might be able to talk about in your history classes or with your peers," said Vice President Myari Adams.
This year, BSU has provided a field trip to an HBCU (Historically Black College University) college fair and a movie day to see "Woman King." Last year, they held a schoolwide panel about racism on campus and how to be a true black ally. They also decorated the school display case for Black History Month.
"We are also trying to talk about things that you might not feel comfortable talking about in your predominantly white classes." said BSU President Arianne McCullough.
Added 10th grader Alejah Crump, BSU social media director, "The point of BSU is to expose black students to new, different learnings and teachings and ideologies and is a great space for us to just have our own space." 
According to US News, less than 10% of McClatchy's 2,305 students are Black. With that low percentage, BSU still manages to get a full class size at every meeting. Yet, BSU leaders believe some of the people coming aren't genuine.
"We have food for all of the meetings and people show up for that but when it's time to actually be there, I feel like half the class is going to be gone," said BSU Creative Director Kimora Morley, who puts together the group's presentations and develops other imaginative ideas. "I was just actually talking to VP Myari about that just a second ago, about how when it comes to BSU, I see that they [people] are only attracted to food, all the extravagant things we have and once it's time to do our listening panels and all that, they are not going to be there for allyship like they say."
Crump offered this assessment of the group's year so far: "I think that BSU so far has been starting off pretty well this year, we've seen some new faces and they are not just freshmen. They are also juniors and seniors. I think that is a pretty good achievement."
Regarding the BSU board, it spends a lot of time creating the agenda and presentations for meetings. Board members say their strong relationship helps them come up with ideas for the club.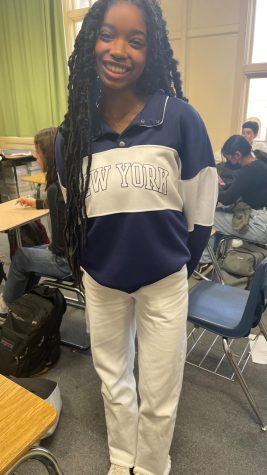 "I think we have a good understanding of each other and are very supportive of each other so we can come up with great ideas." Adams said. "We plan ahead and I like that about us. I think how we have more outings is really beneficial to building the community."
Have a vision, be courageous – that is BSU's mission statement. And that is what the group's leaders say they are trying to pass on to the BSU community and club members.
"BSU this year is just so new and improved, and I try my best as president to make it a respectable club." McCullough says.