Cordova High addresses vaping, drug abuse threats on campus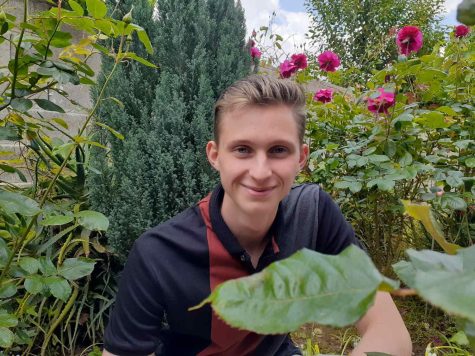 More stories from Maxim Russu
A Cordova High School student recently was found overdosing on fentanyl, another reminder CHS is not immune from the harm caused by drug abuse. 
Lethal and non-lethal drugs, as well as vaping, have been observed to be an issue around the world, including communities across California and the United States.
A Centers for Disease Control and Prevention (CDC) report published on May 11 found that "U.S overdose deaths in 2021 increased half as much as in 2020." This includes overdose deaths from fentanyl, methamphetamines, cocaine and prescription meds. For instance, overdose deaths from methamphetamines increased from 24,567 in 2020 to 32,856 in 2021, according to the report.
And while another CDC report, that was published on August 20 2020, has found that teen drug use declined from 1991-2019, the amount of young people doing drugs is still pretty high. For instance, it has been reported that 36.8% of teens from 9th-12th grade have smoked marijuana. This could be an undercount, however, since some students may refuse to reveal their drug use.
"A lot of students aren't going to flat out tell us that they have a drug problem," said Ivonne Guevara, a psychologist at CHS, "because they don't want to get in trouble, or they think they're going to get suspended."
According to Kitty White, a CHS counselor, the reason some teens take up drug use or vaping is because they're "lacking something else in their life, they're missing something, that will make them go towards drugs."
White said, "I think teenagers feel like they're not being paid attention (to) or nobody cares about them, sometimes they don't feel comfortable in school around other students, they think that if they got in the crowd where they were doing drugs or vaping they feel like they would be accepted." 
Laura West, a nurse at CHS, said vaping or drug abuse could be due to students' lack of resources "or the knowledge of how else to deal with their problems."
But these aren't the only factors contributing to teen drug abuse and vaping. Misconduct by the drug and tobacco industries has  also played a role.
In 2020, Oxycontin maker Purdue Pharma pleaded guilty to criminal charges and agreed to pay the federal government $8 billion to settle a case involving its role in fueling the opioid crisis. And in September, e-cigarette maker Juul Labs reached a settlement with 34 states and Puerto Rico to resolve allegations that the firm illegally marketed its products to minors. The settlement required the firm to pay $438.5 million.
One tactic used by e-cigarette companies to attract young customers is to make flavored products. According to a CDC report on vaping, "In 2021, 84.7% of youths who reported using e-cigarettes used flavored varieties. 
Like most high schools, CHS provides support and advises kids how to deal with issues related to drug use. Student Union, which is located on campus, is a mental health service for students that helps them deal with anxiety, depression, and other problems. 
Helping someone who has a drug addiction can be difficult. But the kind approach that is used in CHS is not punitive.
"The first thing that we do is not judge, I just kinda let them talk," said Guevara. "Once we identify the root problem, we can go ahead, and help with that issue, and help with that drug use."
Leave a Comment
Donate to Sacramento School Beat
Your donation will support the student journalists of Student Education Reporter program. Your contribution will allow us to hire more student journalists to cover education in the Sacramento region.
About the Contributor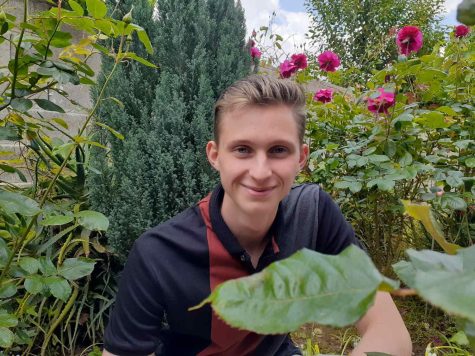 Maxim Russu, Reporter
I attend Cordova High School in Rancho Cordova.