Flute musicians garner Best Section award in annual C. K. McClatchy band wrap-up
More stories from Kennedy O'Gilvie Joplin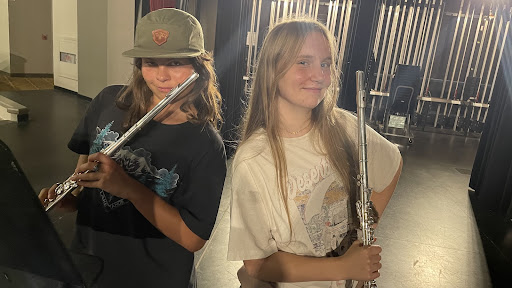 The C.K McClatchy band ended their band season in the last academic year with an end-of-year concert on June 2, and it is tradition for rewards to be handed out during the event. Members of the band's flute section, after winning the first-ever Best Section award, said they are focusing this year not on a repeat victory but rather on becoming better musicians.
"We were so surprised we didn't even know that was a thing," said junior Marley Logan, "I remember standing there and being like, 'Oh my god! What?!"
Logan was one of the flute section members to get the award. Her partners were Leila Stollenwerk and  Elizabeth Denton. They also said they were shocked when finding out about the award.
Denton,16, described it as a "total surprise especially given that it wasn't an award we've done before."
But how did they earn this award? Is it because flute players are naturally awesome? After all George Washington, James Madison, and Leonardo Da Vinci were flute players. The Best Section winners say it's because of trust.
"We worked a lot together and not only just like practicing and doing sectionals a lot, but we also grew pretty close together and formed a nice little flute clan," said 15-year-old Stollenwerk.
Added Marley, "If someone messes up someone else will be there to cover you. So it gets less worried about "oh my god what if we fail" and more about even if I mess (up) it's ok. I still have people here with me."
But this is a new school year, so does that mean they will win again?
"I don't really think it's a super high stake that anyone would be competing and beating themselves up over. I think it would be cool to win again but I think it's more about recognizing groups that have done a really good job of bonding together and done a great job throughout the year" said Stollenwerk
Best Section wasn't their end goal, in truth. It was simply making music. All the members of the flute section were definitely motivated, and the thought of getting better is what kept them going.
"Yeah, It's why we go to practice, it's why we go to sectionals, It's why we did all of that. At the end of the day as long as you're better than when you started a week ago or day even, then you succeeded as long as you're better than you were before," said Denton, who currently plays clarinet but played flute all of the last band season.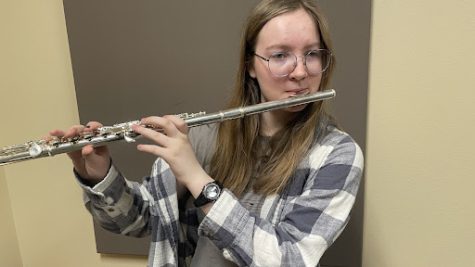 XXX plays the flute.
View Comments(1)
Donate to Sacramento School Beat
Your donation will support the student journalists of Student Education Reporter program. Your contribution will allow us to hire more student journalists to cover education in the Sacramento region.
About the Contributor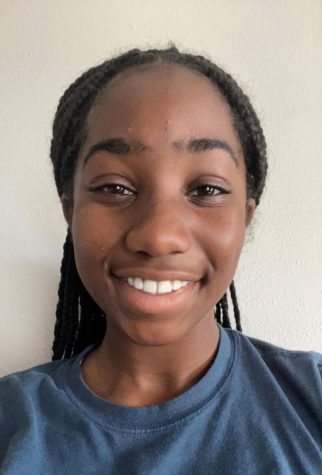 Kennedy O'Gilvie Joplin, Reporter
I attend C.K. McCLatchy High School where I am involved in journalism.