Teacher (including substitute teacher) shortages are everywhere, including Cordova High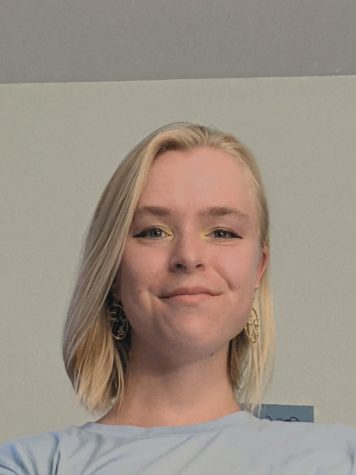 More stories from Kay Stout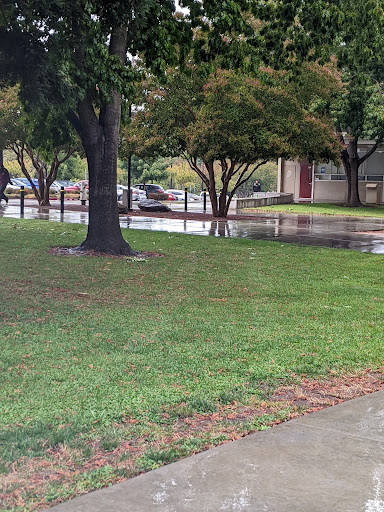 Schools across the country – no matter their level – are facing severe teacher shortages, reports EdSource, often causing students to double up in classes.  The teacher shortage has hit schools all across the nation, including Cordova High School.
"I have a lot of classes where there's barely enough students for the desks, and I've also heard from other classmates that there are classes around campus that don't have enough seats for every student," said sophomore Emily Reuben.
With a shortage of teachers, substitutes have to fill in.
Math teacher Micheal Wegsteen said, "We have had an issue hiring substitute teachers. As teachers, we have had to cover other classes a lot. But it seems like in the last couple of weeks, they've (the district) been able to get a couple more subs. But definitely at the start of the year, (we were) having to cover classes because there weren't enough substitute teachers, (that) was a challenge."
Most students interviewed at Cordova High said the number of students per class has doubled, and students are seeing the same subs teach a variety of the classes.  Other subjects taught by teachers during their prep period aren't the ones they typically specialize in.
"I've seen the same subs multiple times this year already, and even seen the same teachers cover other classes during their prep periods."  Reuben said.
Another aspect of the teacher shortage is a total lack of student teachers.
Debra Zwicker-Sobrepeña in the English department said, "There are no English teachers that are student teachers.  Usually we have a minimum of three, sometimes more than that, like they're begging for us to have spots for them. And now we have no one.  We had one for a week and she quit, quit the program entirely."  
There is a plausible reason though.
"One of the reasons that was given, (was) that maybe (we) have less potential (in competition) with the cost of gas prices.  (Teacher candidates) are trying to and want to find a school closer to where they live," Zwicker-Sobrepeña said.
New statistics from Ed-Data support the claim of teaching shortages statewide, as it shows a significant decrease in first- and second-year teachers in the county, from 927 in 2017–2018 to 741 in 2018–2019.
Even though, as Zwicker-Sobrepeña said, "We're even scrambling and like sort of fighting to get (someone) in the same district. Someone who will interview for Folsom Cordova and will have a position at Vista Del Lago High School in Folsom. They've got their choice and they're going to get three job offers." 
Often with no help from teaching assistants or subs to fill in, teachers have to take it upon themselves to put in the extra effort to ensure their students are getting a fulfilling education. In the process, they usually sacrifice valuable teacher training.
Julie Corwin-Lira, an elementary school teacher as well as a teacher of credential programs, put it like this; "Oftentimes, we can't go to teacher development, professional development classes, because we don't have a sub to cover our classroom. It does trickle down to teachers eventually, because we have to walk in or fill in for whatever is not being handled."
The teacher shortage struck most districts in California, but a data survey conducted by EdSource shows the impacts are uneven. Even within the same district, some schools — especially those in wealthier neighborhoods — experienced less teacher turnover and were more likely to start the school year with a full staff. Principal Jerad Hyden said Cordova High is considered lucky.
"CHS is completely staffed, which is amazing considering FCUSD (Folsom-Cordova Unified School District) still has over 196 vacancies, with 15-16 in certificated (teaching) ranks," Hyden said.  "How did we do it?  Our team basically took no break over summer and we posted, screened, interviewed, and hired over the entire time.  It was definitely exhausting, especially as I have young children at home that I really love spending time with, but it ultimately resulted in us starting the school year off strong.  It can be really challenging for principals and site administrators who have to carry the load to fill these positions."
With shortages happening so alarmingly, the future seems uncertain.
"If there (isn't) anyone new who wants to be an English teacher, then where's the next crop, the next generation coming up?" Zwicker-Sobrepeña said.
Leave a Comment
Donate to Sacramento School Beat
Your donation will support the student journalists of Student Education Reporter program. Your contribution will allow us to hire more student journalists to cover education in the Sacramento region.
About the Contributor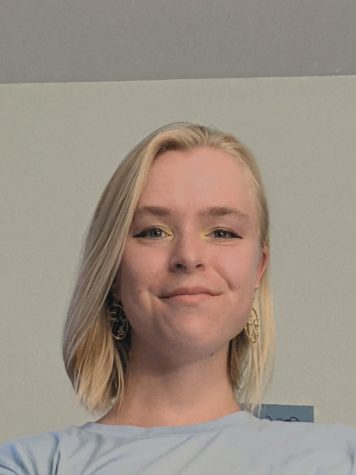 Kay Stout, Reporter
I'm a sophomore at Cordova High School. When I'm not writing, I'm probably playing rugby, listening to music, playing guitar, or catching up on the latest...