Wisconsin, California students share perspectives on education in two very different states
When Californians think of Wisconsin they might think of cheese, the Green Bay Packers, or cowboys who eat cheese. But have you ever considered what Wisconsites think of California?
Rich spoiled brats, said 14-year-old high schooler Braxton Martinovich when asked what he thinks about Californian high schoolers. 
Every summer, I go to Wisconsin to stay with my dad even though I live in California with my mom for the school year. I started to take note of how residents in Wisconsin perceive California. 
The schools must be great because California is rich and everyone in California is rich, Martinovich said.
Keana Maxwell, 15, from Sacramento,  says otherwise. She believes that in some aspects Wisconsin students are similar to the students in California but they differ because of political, social, and other factors.
Martinovinch talks from the perspective of a small-town, Wisconsin resident. He attends Tomah High School, in the small town named Tomah, and plans to play football. Even though he thinks Californian education is great, he plans to stay in Wisconsin and attend the University of Wisconsin in Madison, Wisconsin. 
Martinovich describes his own school system to be pretty bad because anyone who wants attention gets attention. Braxton describes this attention in a bad way. It makes students think that they get whatever they want, he says, and that makes them think that they can rule the school.
This may be a result of the smaller number of students in Tomah Area School District compared to the number of students in Sacramento City Unified School District. The Tomah district has only 3,041 students combined, while the Sacramento district has 43,000. 
Martinovinch's  friend, Kingston Kurts, who is also 14 years old, agrees with Martinovinch and says, "The teachers aren't very good. They don't put enough effort into teaching us and there are kids that actually want to learn but at the start of the school year they didn't put enough effort and now they are wanting better grades, they (the teachers) don't care about it because they didn't try hard enough when school started."
Both feel that their teachers are underqualified. They also feel like they have to put in more work than Californian kids because they have to deal with snow days and more geographical differences. 
Even though Martinovinch and Kurts feel they are put at an educational disadvantage they believe they are more educated than their California peers in an outdoors sense, like hunting or fishing, because they believe California is mostly comprised of cities. 
The accuracy of this view is debatable. There are 100 million acres of land in California and 43% of that land is used for agriculture according to the 2010 census. Ninety-five percent of Californians live on just 5.3% of the land in the state. With California being about 2.9 times bigger than Wisconsin, according to The Stacker, California is the state with the fewest registered hunters, but according to fishingbooker.com fishing in California is a dream come true for anglers from all over the country, and beyond.
There is agreement between the Wisconsin and California students: Both believe their school systems are poor.
Miranda Grimberg, who resides in Sacramento and attends C.K. McClatchy High School, says she is overworked and believes the block schedule would better fit the school's needs. Even though she has never had a problem where she would need to speak out to a teacher or the principal, she doesn't completely feel heard at her school, mostly because of the fact that she believes that they try to protect their staff image and image of the school, not the students
Fellow McClatchy student Keana Maxwell said her high school system is poor because students aren't being educated on what they need to know to succeed later in life. Unlike Miranda, she feels like her school is the place where she can express her ideas freely without judgment.
What makes a teacher qualified? Grimberg says it's the years of experience, proper education, and if they like the students. Luckily all of her teachers fall under her qualified umbrella.
Just like with the students from Wisconsin, Maxwell and Grimberg enjoy their Californian life and would prefer to stay and continue to get a Californian education.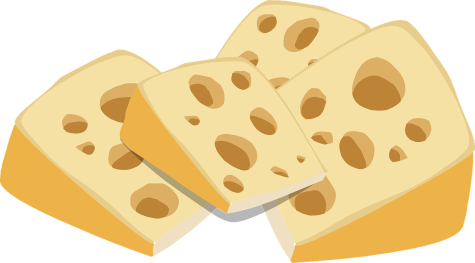 When it comes to graduation requirements California and Wisconsin differ. In Wisconsin, you need to have half of a health class credit to graduate but in California, you need one year of a language or performing arts class. 
The students of Tomah High don't go on field trips unless they are in a club, and the students of McClatchy High don't go on field trips unless they are in one of their five specialty programs. California students tend to go to more places on field trips, like Six Flags, Disneyland, San Francisco, Sunsplash, etc., while the students in Wisconsin either travel to the town waterpark or an attraction at the Wisconsin Dells.  
The biggest difference that separates the residents of Tomah and Sacramento is population, with Tomah having 9,342 residents and Sacramento over 50 times that amount at 503,482 residents.