Kit Carson begins new co-ed high school volleyball season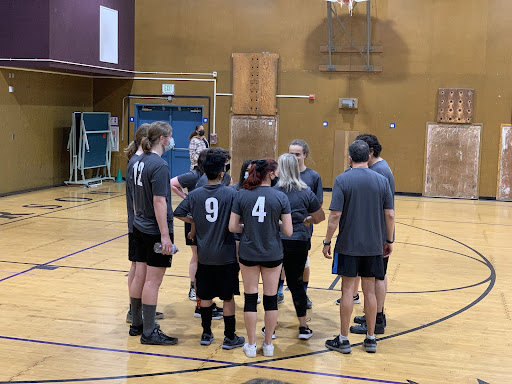 Kit Carson International Academy has a high school volleyball team for the first time since the school adopted an International Baccalaureate program. The players are excited for their new season. 
The co-ed team has 12 students, including team captains junior Kelsey Wortman and freshman Gavin Smith. Kit Carson PE teacher Colleen Vaughn coaches the team. Players started practicing in February and have played five games since March 2. They held their first game against George Washington Carver. 
None of the players have prior experience but the athletes say they are doing well and having a great time in the games against other small high schools. 
"Not anyone on the team has ever played volleyball before this," says Smith, "We're all completely new at it."
Smith originally joined because there are no other sports at Kit Carson for high schoolers. The school canceled many of its high school sports teams as part of transitioning to an International Baccalaureate program six years ago. Before that transition, the school had a high school girls' volleyball team.
Another problem behind the lack of extracurricular sports at Kit Carson is an absence of people who are interested. In high school volleyball, there are only five boys on the co-ed team which is one person short of a whole team. That's one reason the team is co-ed.   The school also struggles to fill middle school teams. Volleyball for girls in middle school is an option but there is no boys team.
The volleyball team has a busy schedule.  The team practices Tuesdays and Thursdays, and plays games Mondays and Wednesdays. Wednesday games take place on Kit Carson's campus starting at 4 p.m. Out of their five games so far this season,Kit Carson has won two.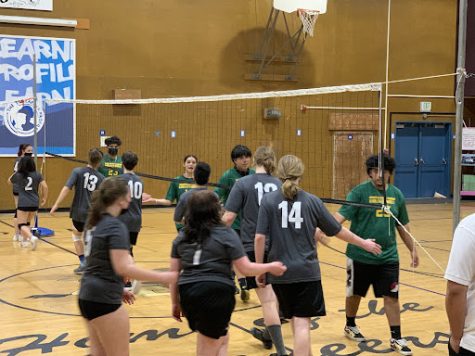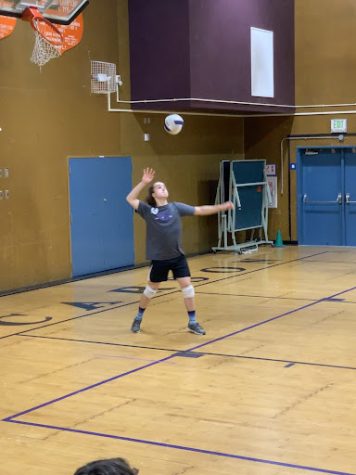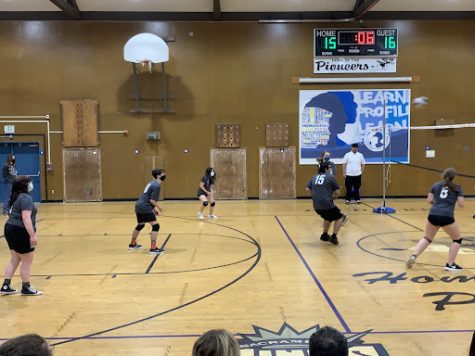 "It's tiring but it's worth it. At the same time it's an adrenaline sport, it's also very planned out, like a dance," said Wortman. 
During practices the players work on rotations so they know what to do when someone is serving. They also run drills like passing and getting the ball over the net.
The volleyball season will end mid-April. There is a plan to start up a co-ed basketball team soon after. High school students interested in joining Kit Carson sports teams should speak with Coach Vaughn or Mr. Hernandez and fill out the necessary paperwork.
Kit Carson in action against SCUSD rival Kennedy High School.