Kit Carson takes steps towards a more eco-friendly campus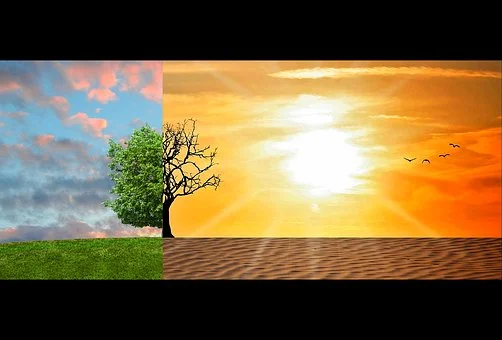 Recently, Kit Carson International Academy has taken a number of steps to improve their campus to make it more eco friendly as well as teach the students about sustainable living. 
The school's newest project is a Green Week which will include documentary viewings, lessons on green living, a clothing exchange and more. Schools all over the country have participated in Green Week, a program created by the Green Education Foundation.
 Kit Carson started their annual Green Week in 2019, after it was suggested by Lora Jones, school nurse, Green Team adviser focused on environmental health, and Jed Larsen, a middle school history teacher at Kit Carson. 
The Green Education Foundation describes Green Week as "an annual event that empowers schools to engage in sustainability focused lessons, projects or activities" on their official website. 
The Green Education Foundation provides instructions for schools on how to start their program as well as some useful tools for promoting green living. 
Prior to the start of Green Week, Kit Carson staff and students had been already thinking about sustainable living and ways to promote it on campus. One of the ways it did this was through Larsen's leadership class, prior to Kit Carson's change into an International Baccalaureate school. The class planted trees, fundraised for green initiatives, and participated in Project Green.
 "Awareness about sustainability and environmental health of the world is essential to our future" said Jones. 
Kit Carson had also started a Green Team as well as a garden in 2017. Green Team is a group connected to the 8th graders in Prabhjot Rai's class in which they work in and out of class to help change the campus in an effort to make it more sustainable. Green teams in the past have made benches for the school, collected compost, and promoted green activities on campus.
 The garden was created in order to show the students where the food comes from as well as how easy it is to make on your own. The garden taught students valuable skills and provided unique experiences to share with their fellow students. 
 One year the garden produced so much food that they could offer student grown lettuce in the cafeteria. Kit also participates in an Eco-challenge which they will be continuing this year. 
"Green week kinda naturally rose from a lot of building blocks that have been done a little bit together and separately," said Larsen. 
In Green Week there will be many activities for the alumni to participate in and different lessons taught by their teachers and fellow students about green living.
"During green week a student will come in and discuss the theme for Green Week, talk about carbon footprint and ideas about what you can do in your personal life and with your family to be more sustainable," said Jones. 
After the introduction teachers have plans to offer education in regards to a sustainable future. The art teachers at Kit Carson will have an assignment relating to sustainability everyday where students will draw according to a prompt. 
One difference from prior Green Weeks in comparison to this one is more teachers will be involved which will potentially have a greater impact on students. Plans for this year's Green Week include clothing swaps, student made infographics, and recycling promotion. 
Kit Carson also is looking to bring speakers who can provide insight and personal stories about how they respond to these issues to present to students. 
While Green Week is set for January 31st to February 4th, Kit Carson had many future plans as well. 
Faculty are planning to start the garden club again in order to have more students working on planting and maintaining the garden. There's also hope to plant more trees on campus to increase shade and start organics recycling, the act of collecting food waste to go to a composting plant.
Larsen feels the time is ripe to expand green efforts at Kit Carson: "There's a team of students here who really care about this and are really active about it and I feel like if that group exists I imagine that most students here are not too far behind," he said.
"We need it, sometimes I feel with stuff like green week that its like throwing a bag of sand at a tsunami. That you're not really going to change but it's part of this larger effort, to surround people, to normalize messages about conservation and sustainability" said Larsen.
View Comments (2)
Donate to Sacramento School Beat
Your donation will support the student journalists of Student Education Reporter program. Your contribution will allow us to hire more student journalists to cover education in the Sacramento region.
About the Writer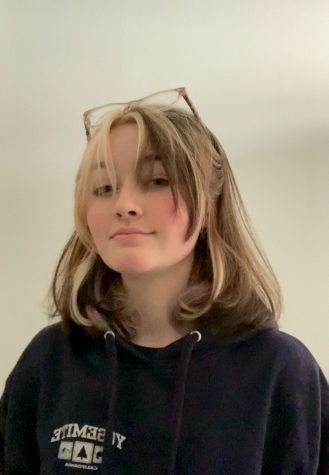 Mirella Bennett, Reporter
Mirella Bennett attends Kit Carson International Baccalaureate High School in Sacramento.