Stockdale takes over reins as new principal at Kit Carson
Promotion comes after starting during pandemic challenges
Kit Carson International Academy recently promoted Dr. LuTisha Stockdale from the role of vice principal to principal. Yet while Stockdale has been with the school for some time, many staff and students haven't had the chance to get to know her.
Starting in March of 2020, Kit Carson switched from in-person classes to remote learning due to the COVID-19 pandemic. That means Stockdale, first hired this September, was only able to connect with the Kit Carson community through video calls when she first started at the school.
Out of many experiences which helped Stockdale get to where she is now,  the principal said college was by far the most instrumental in developing who she is. She got both her undergrad and masters at Alabama A&M University, a historically Black college.
Stockdale said that going there was "the best experience of my life." Over the summers when she was in college she would work at what was called the National Youth Sports Program where she networked and met new people.
Right after she graduated college, she started working as a physical education teacher at a middle school in Huntsville, Alabama. She worked as a PE teacher for a total of 12 years, including for a time at Health Professions High School in Sacramento. Her first administrative role was instruction coordinator at Fern Bacon Middle School.
Soon she became the vice principal at Kit Carson in 2020 and one year later she was promoted to principal. She reflects on her experience at returning to in-person learning at Kit Carson this fall.
"We haven't had many cases so I'm thankful for that. I think we need to make sure we are leading by example as adults and then just help people feel safe and secure that we are doing the best that we can to provide the instruction for you all during this time," she said. "I think it's here for a minute (COVID) and there's nothing that we can do about it so we just have to keep pushing."
Stockdale's goals for Kit Carson are to get its name out there by expanding students' access to sports and music activities.
"It's not all about test scores, it's about the whole person and the whole child," she said.
"Family is everything to me," said Stockdale, adding that she views students and staff at Kit Carson as family.
Leave a Comment
Donate to Sacramento School Beat
Your donation will support the student journalists of Student Education Reporter program. Your contribution will allow us to hire more student journalists to cover education in the Sacramento region.
About the Contributor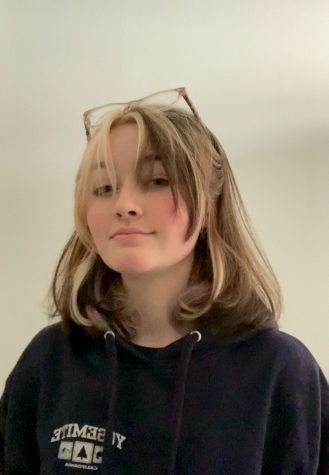 Mirella Bennett, Reporter
Mirella Bennett attends Kit Carson International Baccalaureate High School in Sacramento.