Natomas Pathway changes schedule next year
State mandates high school later start
Natomas Pacific Pathways Prep High School has pushed back its daily start time from 7:55 a.m. to 8:30 a.m. for the 2021-22 school year. Classes will end about a half-hour later, at 3:35 p.m. The school has also added more breaks between classes. Principal Melissa Mori announced the zero period addition in her July 2 and bell schedule change in her Aug. 2 "Captain's Log" update to families.
California law SB 328 requires all public and charter high schools to move start times back to 8:30 a.m. While the law does not go into effect until July 2022, Natomas Prep decided to make these changes early as it is the first time some students are returning to the campus in more than a year. School officials said it would be easier to do it now than next year when the school time changes are required by law.
The school made additional changes in response to feedback received from families about distance learning. Students were required to take classes via Zoom due to the COVID-19 pandemic. Some families asked that office hour sessions which took place during distance learning be continued when the students returned to school in-person, said math teacher Robert Lauer.
There is now an additional break between all periods, which allows students more time in an advisory class in which they can receive mentorship from an adult and build relationships with other students.
Also the school's tutorial period, which is a chance for students to get help for specific classes, now allows students to alternate subjects each day to get more assistance in a variety of classes.
This tutorial period now happens three times a week, on Tuesday, Thursday and Friday. That's up from one period during distance learning and two in the 2019-20 school year.
The school has also changed the early dismissal day to Wednesdays. It was previously on Thursdays.
With the later start time, a significant number of students have chosen to take part in the school's optional bonus period which starts at 7:40 a.m. and allows students who get to school early to take part in classes such as student government, study skills, and beginning guitar.
While beginning guitar is at the current moment the only full year zero period, some students are allowed flexibility in the term classes as they are not required to arrive at 7:40 every morning if there is only one class they would like to participate in.
Leave a Comment
Donate to Sacramento School Beat
Your donation will support the student journalists of Student Education Reporter program. Your contribution will allow us to hire more student journalists to cover education in the Sacramento region.
About the Contributor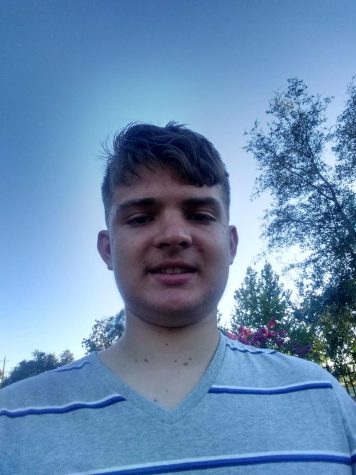 Jack Fedor, Reporter
Jack Fedor attends Natomas Pacific Pathways Preparatory High School in Sacramento.