Spectrum of opportunities at area high schools
San Juan schools work to offer diverse courses
Over the course of this past decade, Sacramento schools have worked diligently to expand their curriculums to include classes and programs that benefit students of all backgrounds and interests. 
At Mira Loma High School, located within the San Juan School District, classes offered range from ceramics and choir to AP computer science and volleyball.
Jeannine Hall, a counselor at Mira Loma, explained some unique programs available at the school. "Our career technical education programs… are very dynamic, interesting and engaging," she said, "[and] we have a lot of different kinds of electives."
There are creative writing classes, geography, drama, and four world languages for students to choose from (Spanish, Chinese, Japanese, and French). In addition to that, there are International Baccalaureate (IB), International Studies (IS), English language learner, and special education learner programs to cater to student interests and needs.
Avery Mannion, a junior at Mira Loma, is part of the medical assistant program. "I actually want to be in the medical field, so I'm learning who I want to be," she said. "You get to learn about everything as if you were in a medical assistant class in college."
This program, which takes three years to complete, trains students for the workforce and helps them get internships or jobs through clinics right out of high school. Psychology is often paired with this program, allowing students to understand the anatomy of the human body and apply it to the real world.
A bonus that appeals to many students is the cost. "It's faster and you save a lot more money," Mannion adds. "If you wanted to take this class in college it would cost $27,000."
One big issue, however, is getting students aware of these opportunities at school. Nicole Schallig is a drama and English teacher at Mira Loma with a bachelor's degree in acting and scenic design from Occidental College and a master's in costume design from UC Davis. She is more than qualified to teach all levels of theatre.
However, this year she's only teaching one drama class and five sophomore English classes. "The rule with the school in general is that you need at least 40 signatures or 40 kids signing up to make the class go," she said. This year, there just wasn't enough interest expressed for more drama classes.
Schallig says the issue lies within the nature of theatre and its incompatibility with distance learning. Unlike in past years, Schallig was unable to help her students learn about performing in front of a live audience and working collaboratively with classmates to participate in all different aspects of drama. There are also festivals to attend and a project teaching elementary kids about improvisation. Unfortunately, these events had to be cancelled last year as a result of COVID 19 restrictions.
"It's those kinds of things that we're missing right now that really do make taking the class just so much more fun," Schallig said. "Hopefully when things calm down we'll get more opportunities to do the field trips and those kinds of things."
Hall, along with other school staff, have worked to combat this issue. A popular saying among staff at Mira Loma, "equal access to all opportunities here on campus," is being upheld with the annual hosting of the election fair.
Run primarily by Hall, it serves as a way to showcase the numerous classes and programs offered at the school. This has expanded to include sports teams and college opportunities as well, allowing students the ability to check out booths they're interested in and to ask questions.
Counselors also meet one on one with each of their students when signing up for classes. "Meeting individually and suggesting classes encourages students to venture out and explore their passions," Hall said. "With such a wide variety of programs and teachers, there is something for everyone to enjoy."
There are also ways students themselves can get involved and encourage the school to offer classes lots of students currently want to take. The first thing that needs to be done is to understand how classes are added and made available for students to pick and choose.
"We are a student driven schedule, so we put the classes on the schedule or on the course request, and then if kids sign up for it we try to offer the class," Hall said. "We started doing this a long time ago, I'd say eight or nine years ago where we decided that it would really be student driven." This has allowed for more freedom for students regarding the kinds of classes offered by the school, though it should be noted that this is not true of all schools in the district or in the county.
Another way the school has worked to listen to student voices is through the annual survey conducted amongst all attending students. Hall explained how this amplified youth voices and made some real changes the following school year.
"In the fall, [students] fill out a very lengthy survey done through the equal opportunities school program, where we look at the student growth mindset," she said. "Students get to say… what classes they would be interested in and that's how IB anthropology came back."
The truth is, Hall revealed, students do have the power to make changes within their schools. Making opportunities available for all students is a very important part of making kids feel welcomed and supported, and school staff are doing all they can to ensure that this stays true.
Leave a Comment
Donate to Sacramento School Beat
Your donation will support the student journalists of Student Education Reporter program. Your contribution will allow us to hire more student journalists to cover education in the Sacramento region.
About the Contributor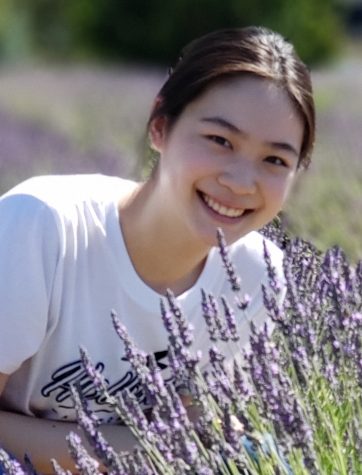 Kylie Huang, Reporter
Hello! My name is Kylie Huang and I am currently a junior at Mira Loma High School. I enjoy reading, writing, and exploring the outdoors. I also love hiking...