New rules and practices as Sac City opens
Vaccine's encouraged, but everyone welcome Sept. 2
The Sacramento City Unified School start date was September 2nd meaning nearly all students returned to campus — whether vaccinated or not.
One of the biggest concerns for parents was what would happen if a student got infected with COVID-19. SCUSD has put many rules and practices in place in order to slow the spread of the coronavirus in schools but expects there will be some cases.
SCUSD encourages students and staff to get vaccinated, according to the district's website.  The district offers free vaccines at clinics at schools all over the district. Testing will also be made available for students and staff and mask wearing is required at all times.
While social distancing is no longer required, SCUSD recommends it for all students and staff. The California Department of Public Health's requirements also state that schools must provide an independent study option for those who will not be returning.
Seating charts for all classes will be created and maintained in the event that contact tracing will be needed.
According to Sacramento County public health officer Dr. Olivia Kasirye, in Sacramento County out of 131,011 COVID-19 cases only 13,666 of cases were ages 10-19. As of September 2nd 2021, there have been 54 total cases and 120 total quarantines among students and staff in SCUSD. Most cases happened at high schools, with 39.18 percent. Elementary schools came in next at 31.48 percent..
An estimated 39,000 SCUSD students will go back to in-person school for the 2021-2022 school year. If a student exhibits COVID-19 symptoms they will be asked to leave campus and sent home immediately.
"If more than 10 percent of a classroom or 25 percent of the school exhibits symptoms, we will consult with SCPH. In the case that there are multiple people exhibiting similar symptoms or if there is a positive COVID-19 case as a result, we will contact you," the district said in a press release.
The district will notify families if an individual tests positive for covid and was present at a district site while infectious.
 "Determining close contact within a cohort may be difficult, therefore following public health guidance the entire cohort will be considered exposed," the SCUSD website states.
 All students considered as close contact will be required to quarantine for two weeks. However, students who are fully vaccinated will be exempt from the quarantine if they are asymptomatic
Leave a Comment
Donate to Sacramento School Beat
Your donation will support the student journalists of Student Education Reporter program. Your contribution will allow us to hire more student journalists to cover education in the Sacramento region.
About the Contributor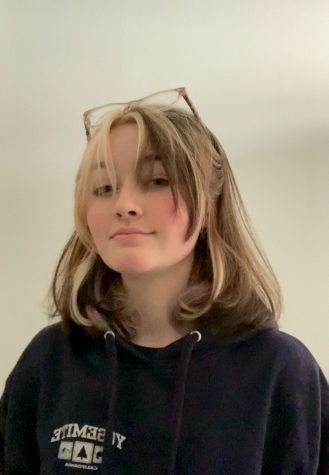 Mirella Bennett, Reporter
Mirella Bennett attends Kit Carson International Baccalaureate High School in Sacramento.