Rosemont celebrates diversity through annual Multicultural Week events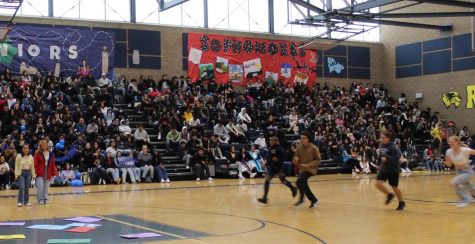 Nestled between Rancho Cordova and Elk Grove is the neighborhood of Rosemont. It's a community of cultural, racial and ethnic diversity, and Rosemont High School has pride in its various ethnicities.
The school's student population in 2021-2022 was 36.7% Hispanic/Latino, 27.8% White, 15.0% African American, 8.6% Mixed Race and 7.4% Asian, according to data from the California Department of Education.
That kind of racial/ethnic mix makes Rosemont High a good campus to celebrate a Multicultural Week. The event, which had been an annual RHS tradition before it was discontinued, was revived this year by the Associated Student Body (ASB).
During the week of March 27 to March 31, the school hosted cultural performances, spirit days and a rally. The students and staff had an opportunity to appreciate and celebrate the campus' racial and ethnic diversity. 
Chris Gosney, history teacher and ASB director, had introduced the idea of bringing back Multicultural Week to his ASB students, and they spent weeks planning and preparing for the event.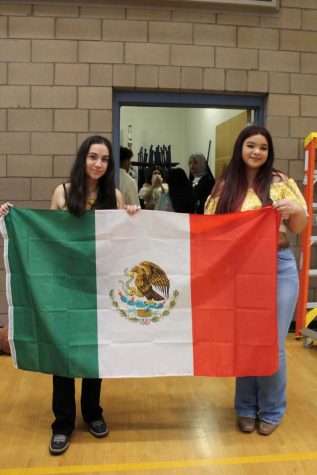 Lesli Gomez Marquez and Jimena Quinonez Ochoa pose with the Mexican flag. Photo by Gemma Costuna, Rosemont High School. 
"The idea behind our multicultural week was to embrace different cultures as well as bring unity to our campus," said junior Sharmell Belle, an ASB member who helped with the events.
It was clear to participants that the intent was to make all students feel appreciated and able to express themselves. The main highlight of the week, the rally, included performances that featured a Spanish guitar duo, a traditional Hmong dance, a Micronesian dance trio, and a Dance Cover Club (K-Pop) performance. These students had the spotlight on them to showcase their talent and cultural pride.
Micronesian dance trio (left), Spanish guitar duo (middle) , K-Pop Cover Club (right). Student performances at Rosemont High School. Photos by Gemma Costuna
"They were really talented, like the guys playing their guitar, and some had beautiful outfits. I love that these are people at our school. It was a reminder, it isn't just American culture here." said junior Katrina Xiong, one of the MCs for the rally.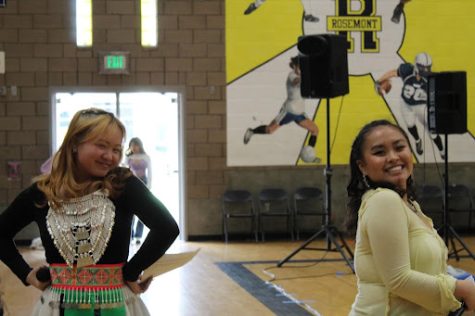 Rally MC's juniors Katrina Xiong and Patty Tran . Photo by Gemma Costuna, Rosemont High School.
A cultural fashion show – the first ever at Rosemont High – was open to student volunteers and staff members. Participants were able to represent their own traditional attire as they walked along a runway. The event was coordinated by junior Evie Vang.
"The fashion show brought focus to the diversity on our campus that honestly not everyone is aware of," said Vang. "It's a way to embrace these cultures in such a focal point."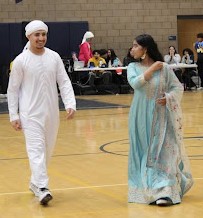 Middle Eastern/South Asian cultures were incorporated in the Multicultural Fashion Show, Photo by Gemma Costuna, Rosemont High School.
Math teacher Silivi Thomas said the fashion show, in particular, made the space more inclusive and reflected well on the campus. 
"Coming from a different part of the world (and) working in Dubai, it was a different environment here. I (at first) felt like I didn't fit in anywhere, it's not my culture," said Thomas. "I (didn't) see my culture here. The fashion show was my favorite. It was for everybody, not just the U.S. culture. It gave everyone a wider perspective." 
Students said the Multicultural Week, and more specifically the rally and its artists, marked a successfully reinvented RHS tradition. Students and teachers said they had a strong hope for more student involvement and performances, and participation by more cultural groups, next year.
"It shows that we are a melting pot of culture." said Thomas, "We feel like we belong in this community."