Horizon Charter hosts pizza party for students, staff to build community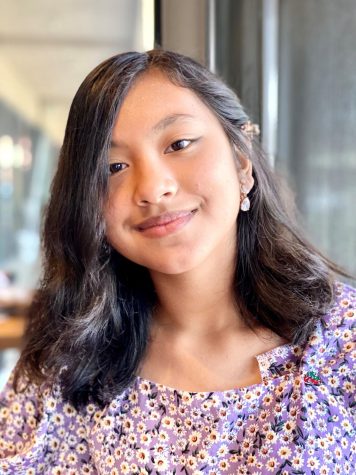 More stories from Saffiya Sheikh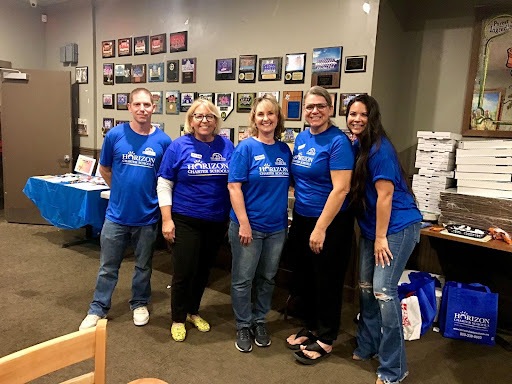 Horizon Charter School recently hosted a pizza party for high school students and teachers to interact with one another over a nice meal. Students from grades 9-12 came together on Nov. 7 and got to meet teachers, counselors, student teachers and other community members. 
Students played group games together and participated in different activities to bond and get to know each other better. 
Horizon Charter School senior Tarang Sharma, president of the STEM club, president of the California Scholarship Federation, and the Amigos Club's Senior Ambassador, said the party was lively and fun.
"I (was) impressed by the amount of social interaction," Sharma said. "We were able to
get through a number of fun activities."
During the pizza party, clubs were given a specific time to promote themselves to students. 
Horizon student Natalie Keeler said the event helped her understand all the different opportunities for the school's students.
"This event was nice to see different faces, meet new people, and eat delicious pizza," Keeler said. "I was able to learn more about the different clubs Horizon provides and the upcoming prom. I hope more events like this are created and that more people come next time."
Sahaar Tukhi runs the Math Club at Horizon Charter and said she appreciated the face-to-face event.
"I think it was awesome that we all got to get together in person," Tukhi said. "This was a great place for us to socialize and advertise for our clubs. Especially when we are all so far apart with VLI classes. Meeting new people was great."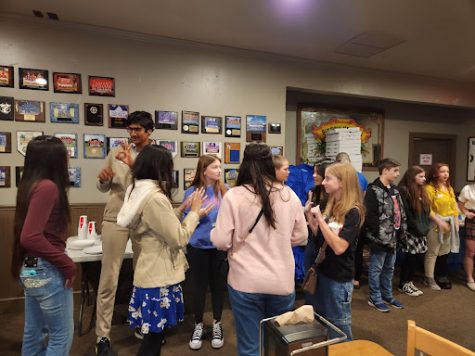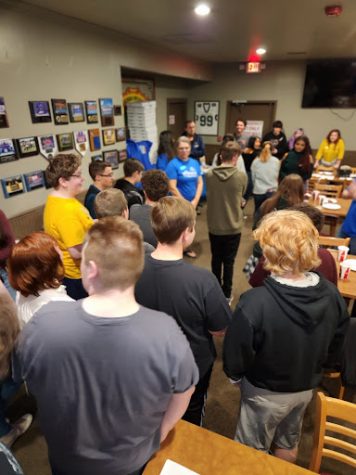 Students playing a "no talking" sequence game.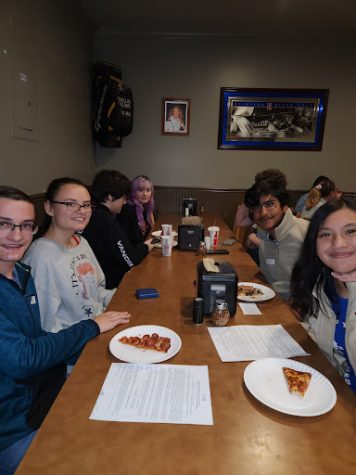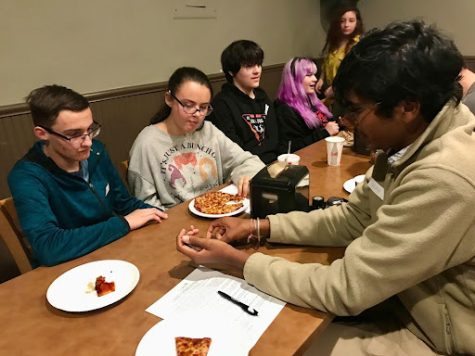 Students enjoy pizza and play a card game.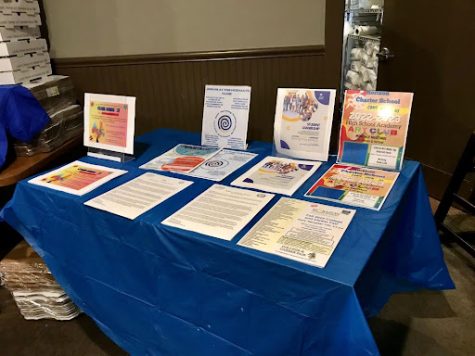 A table filled with pamphlets and information about the different clubs offered at Horizon Charter High School.
Tarang Sharma and Gabriel Robert play with virtual reality helmets brought by the STEM Club.
All photos by Julie Powell, Horizon Charter High School.
Leave a Comment
Donate to Sacramento School Beat
Your donation will support the student journalists of Student Education Reporter program. Your contribution will allow us to hire more student journalists to cover education in the Sacramento region.
About the Contributor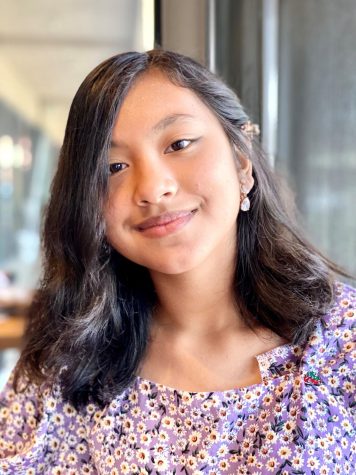 Saffiya Sheikh, Reporter
Hello! My name is Saffiya Sheikh and I currently attend Horizon Charter School. I love the arts, like musical theater or drawing. I enjoy spending time...