College Board launches new African American History course in schools across the nation
This school year the College Board is sparking change in the K-12 curriculum by piloting a new advanced placement course on African American history in 60 schools across the country.
Advanced Placement courses are intended for high school students willing to engage in a rigorous college-level workload.
According to the College Board, there were 2,548,228 students enrolled in AP courses in the 2021-2022 school year.
If students pass an AP examination with a score of three or higher, they can possibly earn college credit for different course requirements (depending on the college). It helps students with placement for college courses.
Across the media, this course has been portrayed as historic, as critics have argued that most history curricula have had a Eurocentric perspective or a bias toward it. This is especially true as the course would act as a contrast to AP European History.
Josh Tygart currently teaches World and U.S. History at Horizon Charter School and has accumulated a hefty amount of experience in teaching history over the years.
"Even looking at the California social studies standards, the Eurocentric bias found in what was determined to be 'essential' for history students to know is glaringly obvious," Tygart said. "Implementing an AP course such as this or an ethnic studies course will help diversify students' learning and give them a bigger picture of the culture and world around them."
The new course is intended to be an interdisciplinary studies course. It will focus on 400 years of African history and other topics like African American music and the importance of the movie "Black Panther."
Dr. Nikki Taylor teaches 19th-century African American History and has extensively researched 19th-century U.S. history, African American history, Black women's history, and urban history.  She briefly described the course and the broader benefits she believes it can provide the country.
"A solid understanding of how African Americans have shaped America, its history, laws, institutions, culture and arts, and even the current practice of American democracy, sharpens all knowledge about our nation," said Taylor, Chair of the Howard University History Department.
Taylor isn't the only one who thinks this way. There are many community members who may agree with her, such as students who are currently taking history courses.
"I think students learning about these topics is a great idea," said Horizon Charter student Zamzama Malikzada. "In my opinion, it will benefit them because of what we've faced and what we are facing at the moment. I think learning about African American studies will be beneficial, giving the students an idea of hardship and patience."
The new course has been connected to many recent controversies, especially about teaching critical race theory in schools. It's been debated across the country, and bills have been passed in different states banning content related to CRT. Critical race theory discusses how laws, social and political actions/events are influenced by ideas related to race and ethnicity.
Usually, critical race theory is saved for undergraduate and graduate students to study in college, but the new course will introduce this topic to high school students (if their state hasn't passed laws restricting it.)
"The course is designed to encourage students to examine each theme from a variety of perspectives, without ideology, in line with the field's tradition of debates," the College Board said.
However, Gov. Gavin Newsom signed into law Assembly 101, legislation that establishes ethnic studies as part of high school graduation requirements. This new law will be in effect by the 2029-2030 school year.
It will also require all high schools to have at least one ethnic studies course in their catalog by the 2025-2026 school year.
Many high schools have already implemented an ethnic studies course to fulfill this new requirement.
On its website, the College Board emphasizes that the new AP course is created to provide students different perspectives to analyze, and that students do not need to agree with the course's content or ideologies. The goal is to allow students to expand on the information they already know and create their own opinions based on what is provided.
"As with all AP courses in the humanities, it is not a theory course; students instead immerse themselves in primary sources," the College Board said.
Regardless of the issues over content, proponents say the course will allow all students to gain a deeper understanding of African Americans' past, culture, and heritage.
"This is an amazing opportunity for students of all backgrounds to gain information about an underrepresented group in American history,"  Tygart said. "In my opinion, this will help give African American students a chance to learn more about their own culture, history, and importance to American history which is so important. It will also help students from other cultures raise their awareness about a culture that is different from theirs but equally important."
"Aside from ourselves, we need to learn about the beliefs and cultures around us," Malikzada said. "I think it would be a good thing because knowing what we, with different races, cultures, religions, and many other differences, went through in the past and what we experienced during our development over time."
The College Board plans to expand the pilot to 200 schools for the 2022-2023 school year and eventually release this course to all interested schools in the 2024-2025 school year.
Tygart said the new AP course will make its mark on history.
"I believe this shift in perspective would be an eye-opening experience to how African Americans have lived (and still live) their lives here in America and hopefully get a chance to learn what it felt like and how to avoid the mistakes of the past," Tygart said. "Every good history course is a culmination of human mistakes, triumphs and stories, and I believe this course would be no different. "
View Comments (4)
Donate to Sacramento School Beat
Your donation will support the student journalists of Student Education Reporter program. Your contribution will allow us to hire more student journalists to cover education in the Sacramento region.
About the Contributor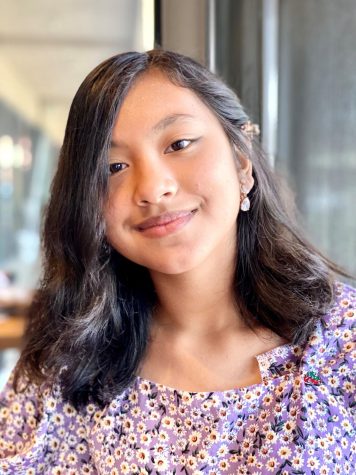 Saffiya Sheikh, Reporter
Hello! My name is Saffiya Sheikh and I currently attend Horizon Charter School. I love the arts, like musical theater or drawing. I enjoy spending time...