Galt High School launches esport team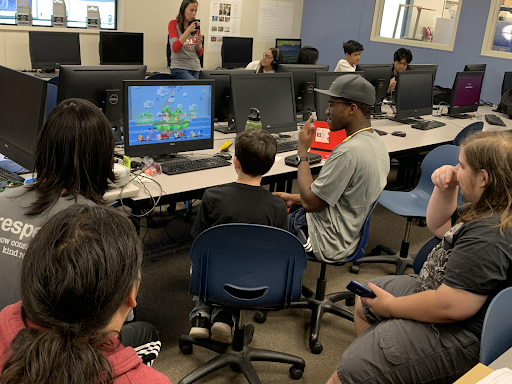 This is the year that marks Galt High School's decision to start blazing a trail for esports in the Galt Joint Union High School District by holding tryouts for its first-ever team.
Esports is a way of taking students' hobbies and making them more constructive and competitive, according to PlayVs, the official high school esports platform.
According to the PlayVs website, esports levels up video gaming by introducing a competitive edge which demands critical thinking, communication, teamwork and creativity in order to enable high school students to do what they love while providing further opportunities to make a name for themselves.
Galt High administrators became interested in entering this arena years ago from watching competition at the state level, said Alan Posey, a GHS assistant principal who helps oversee the athletics department.
"I saw (esports) on the … CIF California Interscholastic Federation … sports (website) for the state," Posey said. "We saw … all these events. And so I've been talking to Miss (Brooke) Beckett for a couple of years about starting it because I figured she'd be interested in it, which she was."
However, like many other plans, the Covid-19 pandemic pushed back the start of the team but did not affect the dedication to getting it started, Posey said.
 "So as soon as we came back (to face-to-face instruction on campus), she started asking me about it again," Posey said. "And so we're just trying to get us started as much as possible."
Getting the necessary pieces in order has been challenging and GHS still has a long and uncharted road ahead of it before the team is completely official, said Beckett, the volunteer esports coach and a GHS engineering teacher.
"At this moment they are somewhere in between being a club and a sport," Beckett said. "We're just moving through the process of preparing information so the Galt High School District School Board can approve us as a sports team. It's been really hard to prepare the paperwork because this is so new, there aren't many other school districts for us to use as models."
On the district level, the road has been just as challenging, Posey said.
"Mainly, it's the startup costs, like we just had to purchase everything," Posey said. "So the district allowed us to use money from athletics. So athletics is able to buy all the startup equipment like … the Nintendo Switches (and) all the other stuff that they needed to get started."
While there is still much to do, the team is moving as fast as it can to become official, Beckett said.
"We're practicing, we're getting our approvals in place, and … we're in a local league and our first match (was Sept. 21)," Beckett said. "Our first official sports match is going to be in January … so we've got kind of now to then to become official in every way."
In the midst of all the paperwork and official business with the district, the team is having fun and learning fast, Beckett said.
"(I'm) so excited – there's a lot of energy, and I can see there's a lot of team bonding going on, a lot of helping each other get better at the game," Beckett said.
The players are equally excited for the year, said top player and former football player Keylend Brooks.
"I think I saw in tryouts where I was actually struggling because usually when I play (Super Smash Bros.) against my friend, it's varied skill levels," Brooks said, "But … here, everybody has a common interest (in) the game. So everybody's pretty experienced and even though we have some new players, it's fun teaching people." 
The community is also very excited. Many didn't have this opportunity growing up, and students should take advantage of it now that it's here, said school resource officer Scott Hart.
"I didn't have those opportunities when I was going through school, and I mean, obviously esports is more of a more recent kind of a sport," Hart said, "And so I think it's awesome that one, it's a sport, (and) two, that … the high school is incorporating that because I think everyone should be represented equally. And I think that's a great opportunity for a lot of kids."
Brooks said it's obvious that while esports isn't traditional, it is very much a sport.
"We still condition, but it's just different muscles," Brooks said. "So we don't need to condition our legs as much but mostly just our brain, our eyes, our fingers and our thumbs …"
Many students – including GHS football player Seth Henke – see this as a positive development and a great opportunity.
"I think it's …a cool addition to our school," Henke said. "Honestly, I'm looking forward to seeing how it looks five to 10 years down the line."