Rosemont girls volleyball rebuilds for what they hope is comeback season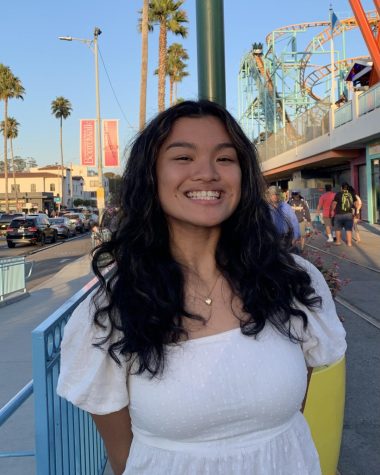 More stories from Gemma Costuna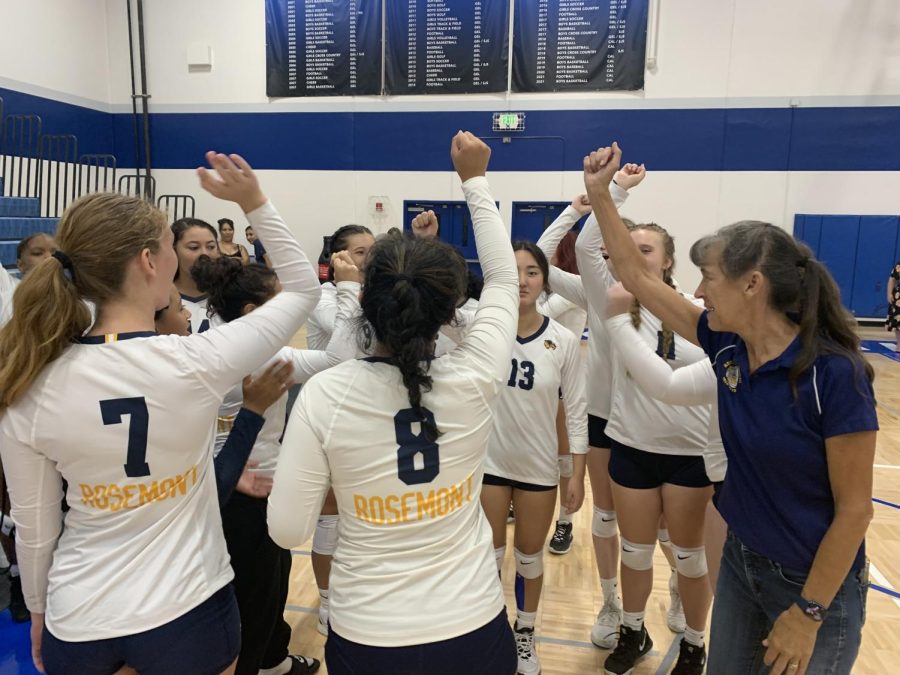 Putting in the work all summer long, Rosemont High girls' varsity volleyball is gearing up for what it hopes will be a comeback season.
Melody McCullough, the RHS varsity volleyball coach, is leading the team of 14 girls this season. McCullough, who is also a teacher at Rosemont, has coached numerous high school and club teams for both boys and girls. 
This will be McCullough's fifth year coaching girls' volleyball at Rosemont and her first year as the varsity coach. The Wolverines struggled last year, going 0-10 in the Sierra Valley Conference and 1-13 overall.
"The varsity team didn't have the best record last year,"  McCullough said,  "so we're working hard in practice to translate that out on the court. I hope to get some wins not only in the pre-season but in league as well. " 
Sierra Valley Conference volleyball games are tough to win, with many athletes on opposing teams having significant competitive experience. But with new additions to the team, Rosemont also has multiple club athletes on its roster.
"It's different, seeing as lots of players now play for club … that's not something Rosemont really had, it wasn't very common, but it'll increase the competitiveness and leave a positive impact." senior middle hitter Palina Dallakyan said.
Like any other sport, volleyball is a mental contest as well. A good mindset is crucial when tackling a game in which winning requires all the players to perform at their best.
"I feel excited and optimistic about this season – we have lots of room for growth," junior outside hitter Leah Silva said, "I'm definitely bringing my competitive mindset, good energy and experience from club and other teams."
With only four returning players, this year's team is mainly composed of new incoming players. The seniors, juniors, and sophomores moving up from junior varsity seem to be a blessing in disguise. 
"Their personalities mesh well, and they get along with their previous teammates but also with the returners as well … in order to play volleyball, they have to rely on each other." McCullough said.
Like other team sports, it's crucial in volleyball that teammates can count on each other and build a bond with one another.
"This year I feel like it's already different," Dallakyan said. " The fact that we're more familiar and a lot of us have played together since middle school. We have more aspects than just volleyball."
Because of the pandemic, the indoor sports teams in the Sacramento City Unified School District lost the opportunity to have fans cheering for them during their events last season. This year, fall athletes like junior opposite hitter Ahlina Castro hope to be able to share their game with peers and the community. 
"Anyone involved with our school or community should cheer us on. " Castro said,  "To represent and support us no matter what the wins or losses, it definitely boosts up our energy and enthusiasm."
It's clear the Wolverines are hoping to reestablish their standing and give their community a source of pride. 
"We have a chance if we truly dedicate ourselves on the court and just continue to uplift one another," junior defense specialist and outside hitter Jamie Jin said, "although last season was a bit rough … that's what the comeback is for."
Leave a Comment
Donate to Sacramento School Beat
Your donation will support the student journalists of Student Education Reporter program. Your contribution will allow us to hire more student journalists to cover education in the Sacramento region.