Segura leads slate of new officers in Natomas Pacific Pathways Prep student government elections
Jack Fedor, Natomas Pacific Pathways Preparatory
May 19, 2022
On April 29, after more than a week of campaigning, the election for the Natomas Pacific Pathways Prep 2022-23 student government officers concluded when students went to the polls.
The campaign featured a number of candidates who answered daily questions, showcased videos, showed their plans for the school in classes and showcased posters around the school.
Tatiana Segura was elected student government president  and will be serving her third term as an officer next school year. 
Segura has served the past two terms as the student government's treasurer, winning an uncontested election for the 2020-21 school year and another election, this time against an opponent, for the 2021-22 school year
"I have been a student government officer for the past two years and truly know the hard work and dedication it takes to be part of a student government team," Segura said. "I have learned how to balance my hard work with other important initiatives at once. With my experience and passion, I know I will be a great leader on campus."
Esha Maharaj was elected to be the student government vice president.
"I have been a delegate for three terms now and using my experience with events and how planning goes into them, I hope to work closely with the other officers to make sure everything student government pursues is safe and fun," Maharaj said.
Aurora Perez was elected treasurer for the 2022-23 school year after defeating three other challengers.
In the race for secretary, Melanie Knight-Wilkins and Shazir Mahmood tied in the first round of voting. They faced off in a second round of voting which included them both – two other competitors were eliminated from the four-person race during the first round of voting.
Knight-Wilkins emerged victorious in the second round of voting and will be serving as the 2022-23 student government secretary.
"The student government experience that is going to start next year off smoothly is my experience with planning events in student government," Knight-Wilkins said. "As a delegate, you often get put on committees for events like homecoming and movie night. So I feel like I have a solid idea of the organization for next year's activities."
The newly elected officers said they are looking forward to a year in which COVID-19 restrictions should be limited and larger indoor events, among other activities, will more likely be  allowed to return.
"My plan for this next school year is to organize events around the students' creative ideas and listen to what the NP3 students have to say," Knight-Wilkins said.
Segura said she wants to include as wide an array of students as possible in activities and events.
"I am planning for our school to increase student activities like celebrating our diverse campus and representing student's voices through my work as student government president," Segura said.
Maharaj's role as vice president involves working with the president as well as leading efforts between student government and the large number of clubs on campus.
"Next year I plan to work closely with the student body to ensure that Student Government is fulfilling the wishes of the students and to build communication on our campus," Maharaj said.
Working as a new group of leaders of NP3 High's student government will come as a job for the newly elected officials.
"I plan to work with the other officers by giving them my full attention at all times and plan to listen at all times," Knight-Wilkins said. "I plan to collaborate with others and incorporate my ideas while supporting their ideas as well."
Segura, since the election in late April, has already led efforts on end-of-the-year activities such as the crowning of the upcoming seniors by the seniors who are graduating.
"I plan to be organized with my notes and to keep close contact with our advisor and the other officers," Segura said. "I will also need to be a great communicator, team player and listener so that I am able to work well with others and help represent my peers while making important student government decisions. As an officer I have learned that it is important to be a team player and a collaborator to ensure I can contribute ideas that could help continue the Pirate pride throughout our campus."
The new student government team has already met for the first time together as officers and is beginning to plan efforts for the upcoming school year.
"I want to use all of our collective skills to make a team that can handle anything," Maharaj said. "We have a great group of officers, and I think with the right amount of communication and patience, we can create an amazing year."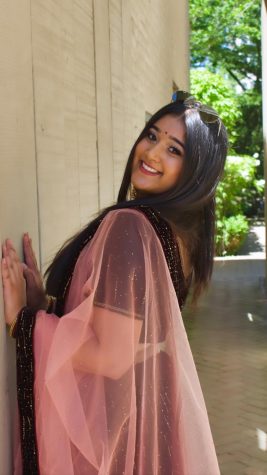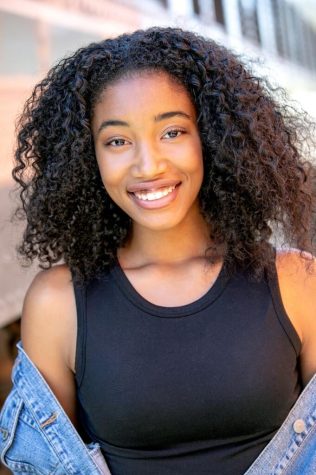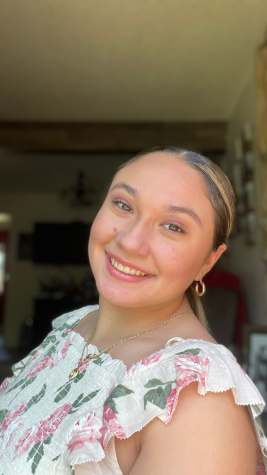 Newly elected Esha Maharaj, student government vice president, Melanie Knight-Wilkins, student government secretary and Tatiana Segura, student government president.