Mira Loma Asian Art Fair: A campus celebration of the Lunar New Year
The annual school Asian Art Fair helps the community learn more about Asian cultures and become more accepting of its diversity.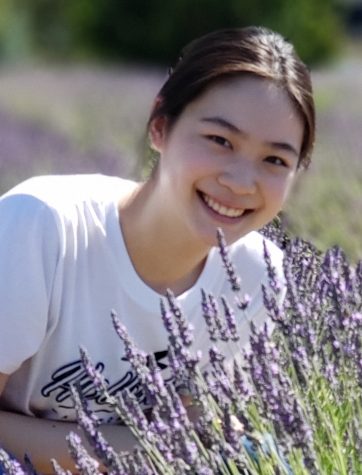 More stories from Kylie Huang
The Lunar New Year is a crucial part of a wide variety of various cultures, mostly centered in Asia. At Mira Loma High School, students and staff mark the occasion with the annual Asian Art Fair. 
Bih-yuan Yang, who teaches Chinese at Mira Loma, describes the event as a "day trip to Asia" complete with arts, crafts and performances.
"We celebrate it every year at Mira Loma," she says. "(There are) art displays, poetry, performances and tables of different Asian cultures. Mira Loma is very diverse. The Asian Art Fair helps people know more about the Asian culture and become more accepting of diversity."
According to the San Juan Unified School District  Mira Loma has a minority enrollment of 61.6% of the student body. Its diversity score, as noted by the Public School Review, is 0.72. This is higher than both the state average of 0.64 and the national average of 0.68. 
Ashwath Palavalli, secretary of the Mira Loma Chinese Culture Club, which helped organize the event, said the fair created a "very welcoming and open environment where people of various Asian cultures got to, essentially, be themselves."
He added that the hard work people put into their performances helped with general student morale. 
"With the Asian Art Fair," Palavalli said, "especially for the first time after quarantine, I feel it also really reignited some school spirit that was lost over distance learning."
Yang organized several different activities related to Chinese culture to showcase at the fair. Students had the opportunity to watch their classmates showcase their performing art exhibitions like the dragon dance and the fan dance, while also participating in activities like brush calligraphy.
Another performance was the Chinese yo-yo. Also known as the diabolo, it is a traditional Chinese toy that requires both practice and grace to master. Chinese yo-yos are typically hourglass shaped and include the use of two wooden sticks connected by a string.
Palavalli was one of three leaders for the dragon dance, in which a group of dancers uses poles to manipulate an elaborate, snake-like dragon puppet in wave-like motion. 
"I was part of the dragon dance team, and I got involved through my Chinese teacher," he said. "I helped with the choreography. I participated because the idea of the fair sounded super interesting, it was a way for people to get together and have a fun school event. I, personally, am also invested in Chinese culture itself and thought this would be a fun way to learn more."
Frank Heiner was one of the students who took part in the dragon dance performance. To him, this experience was extremely rewarding. 
"I joined in order to get the day off from school and hang out with friends. It's interesting to learn about other cultures," he says. "This has helped put other people's perspectives on the table so that I may see things in a different light."
Students in Mira Loma's Japanese Culture Club also had the opportunity to share some of their culture. Led by Japanese teacher Mizue Kumagai, the club accepts people of all different backgrounds and ethnicities. 
Milinda Mickel, a junior at Mira Loma, took part in two performances: the Desi Student Association dance, which exhibited South Indian culture, and taiko, which colloquially refers to a form of traditional Japanese drumming. 
"I first saw the taiko club perform back when my older sisters were in high school and I was fascinated," Mickel said. "So when my friend in taiko leadership asked me if I wanted to join, of course I said yes, I had lunch with some of the other members and they were all so open, funny and welcoming. Joining taiko was my best choice this year."
Because of this new experience, Mickel says she was able to learn more about previously unfamiliar cultures. 
"Taiko taught me random tidbits of Japanese culture from phrases to spiritualism," she says. "It's a performing art but still a discipline, so it helped me find the balance between having fun but being well practiced."
Having this fair to celebrate different cultures also greatly impacted the way students viewed their peers and the culture of their school. 
"I would say Mira Loma's culture is diverse but underappreciated. In the past few months, a lot of clubs have been bringing this out, with the Immigration Club, Desi Club, etc," Palavalli says. "This has been one of the awesome things about Mira Loma – and with the Asian Art Fair, it really brought out more Asian cultures and gave students a fun way to interact and watch."
For many students, it was extremely rewarding to celebrate their own cultures with others as well. 
"Mira Loma is the first time I've ever been in a diverse school, so being able to comfortably share parts of my culture instead of hiding it means so much to me," Mickel says. "I think it's wonderful how it's just so normal here and I absolutely love showing off my South Indian heritage as well as sharing it with others. It makes me feel just as honored when others let me take part in theirs."
Leave a Comment
Donate to Sacramento School Beat
Your donation will support the student journalists of Student Education Reporter program. Your contribution will allow us to hire more student journalists to cover education in the Sacramento region.
About the Contributor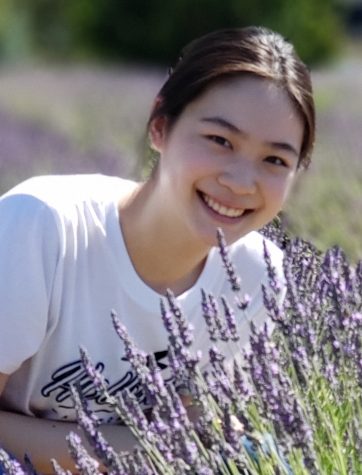 Kylie Huang, Reporter
Hello! My name is Kylie Huang and I am currently a junior at Mira Loma High School. I enjoy reading, writing, and exploring the outdoors. I also love hiking...