Black History Month celebrated by Mira Loma, Churchill Black Student Unions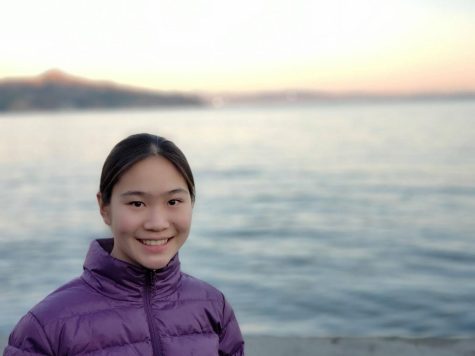 More stories from Kayli Huang
February, which was Black History Month, served as a time of reflection for the Mira Loma High School community about how systemic racism shows up at Mira Loma High School, and other schools, and the challenges Black students face.
One of these challenges is unequal opportunities. Marcy Alexander, an English and Credit Recovery teacher at Mira Loma, explained the obstacles that she sees Black students encounter.
"I see many Black students who are not treated fairly and equitably," she said in an email. "They do not have the same type of access to courses, services, schools, and jobs, etc. This turns into things like housing issues, lack of employment, and restrictive voting rights."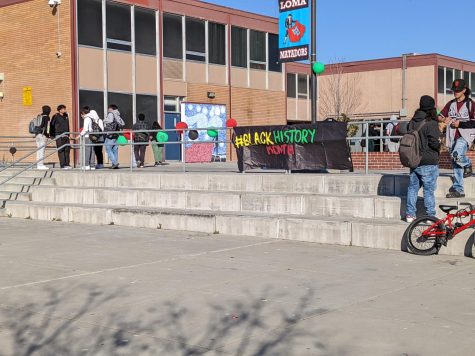 Titilope Olotu, a junior at Mira Loma, described how Black students are often oppressed because of the stereotypes imposed on them.
"I feel as though that Black individuals, especially within Mira Loma, are usually viewed as the non-achieving and individuals that are not usually the ones to stand out," said Olotu.
Many students from Winston Churchill Middle School go on to attend Mira Loma. The Black Student Union coordinator at Churchill, teacher Tammy Walsham, said these challenges are not unique to Churchill or Mira Loma.
"I think that Black students face many things such as isolation, miscommunication, prejudgements and microaggressions, just to name a few," she said, "This is not necessarily isolated to one school. This can be at different schools because of the preconceived notions that people have about students of color."
Walsham outlined the purpose of the BSU at Churchill as creating a safe place for African American students to spend time together and discuss topics that others may feel uncomfortable talking about.
"[While] the aim of the Black Student Union is to create a space where African American students feel safe to talk about issues that concern themselves and people that look like them," she said, "the aim is also so that they have a space where they can socialize and interact with people that they feel can relate to them on a variety of different things that may otherwise make them feel isolated."
Black History Month is also an occasion for celebration of Black culture. Mira Loma's Black Student Union hosts a block party every year. This year's block party included a poetry reading by Mira Loma students, as well as food and activities including a raffle and an Uno card game tournament. There were displays of art and quotes by famous Black individuals.
The purpose of Mira Loma's BSU, which is run by student officers, is "to give students a place to learn about and celebrate Black culture," said BSU treasurer Kaya Herring, who is a senior.
Olotu pointed out that Black History Month isn't just about African Americans, but also other African cultures and accomplishments.
"I do not know much about (American) Black history, as I did not grow up in the Black culture within America. As a Nigerian, though, there is much more to life than just slavery as a remembrance, but also new things that evolved," the Mira Loma junior said, "This includes food, music and much more."
Alexander, the English and Credit Recovery teacher, said appreciation of Black history should not be restricted to February; instead, she said schools should respect all cultures all the time.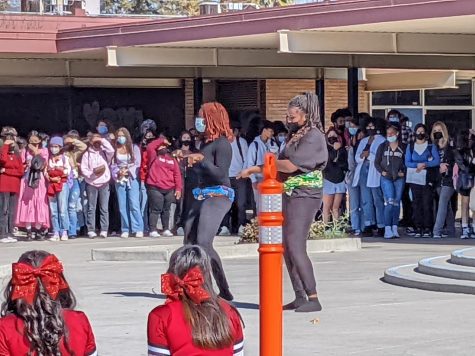 "Personally, I feel that there should be zero months dedicated to a particular race, ethnicity, or culture," Alexander said. "These should be celebrated daily. On school campuses, race, ethnicity and culture should be part of every subject's curriculum."
While Black History Month is about celebrating Black culture and bringing to light the inequality faced by Black people today, Walsham said it is also a time to understand the hardships many Black ancestors had to go through.
"I wish that more students knew that there are more than just the token Black people that you learn about in history books," Walsham said. "I also wish students learned that America at times has not been a land of opportunity for everybody."
Leave a Comment
Donate to Sacramento School Beat
Your donation will support the student journalists of Student Education Reporter program. Your contribution will allow us to hire more student journalists to cover education in the Sacramento region.
About the Contributor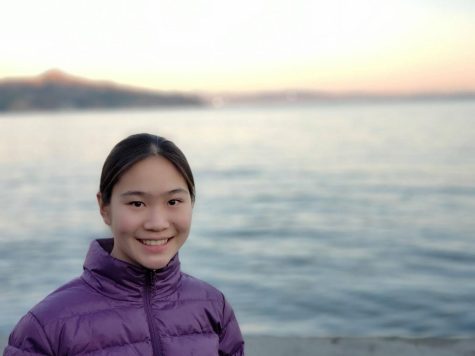 Kayli Huang, Reporter
I'm Kayli Huang, a junior at Mira Loma High School. I love being part of the Student Education Reporter Program as it has given me an outlet to communicate...